HOTSPOT

Your network contains an Active Directory forest named contoso.com. The forest has three sites named Site1, Site2 and Site3.

Distributed File System (DFS) for the forest is configured as shown in the exhibit.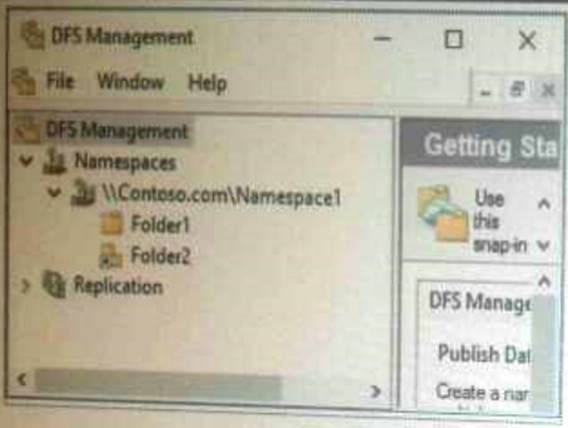 The forest contains a server named Server2 that hosts the DFS namespace.

\Contoso.comNamespace1Folder2 has the following configuration.

\ContosoNamespace1Folder2 has the targets configured as shown in the following table.

For each of the following statement, Select Yes if Statement is true. Otherwise, select No.
Answer: