HOTSPOT

Your network contains an Active Directory domain named adatum.com. The domain contains two servers named Server1 and Server2 that run Windows Server 2016. The domain contains three users named User1, User 2 and User 3.

Server 1 has a share named Share1 that has the following configurations.

The Share permissions for Share1 are configured as shown in Share1 Exhibit.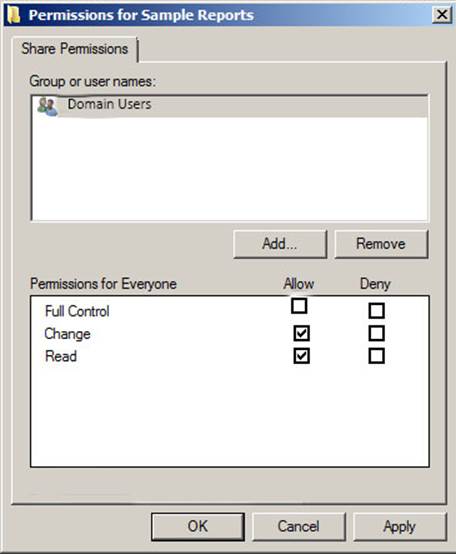 Share1 contains a file named File1.txt.

The Advanced Security settings for File1.txt are configured as shown in the File1.txt exhibit.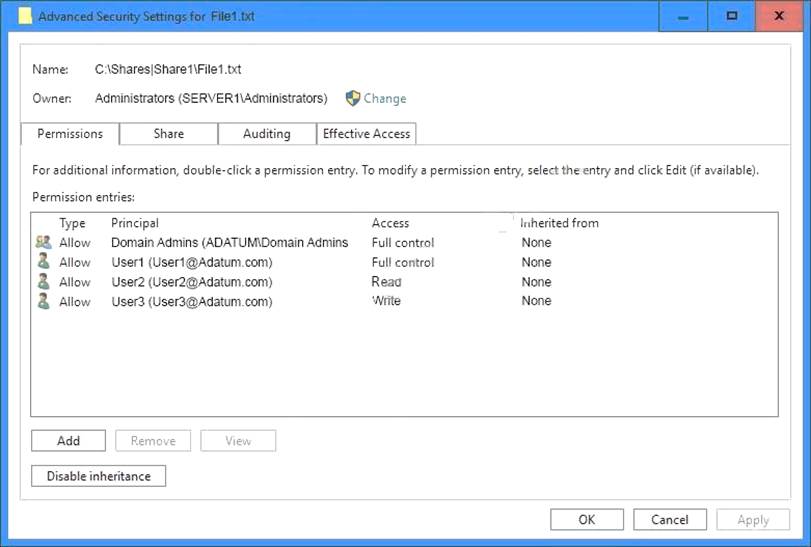 Select the appropriate statement from below. Select Yes if the state is true, otherwise no.

Answer: