HOTSPOT

You install the DHCP Server role on a server1. You create a new scope on Server1.

The scope properties are configured as shown in the following exhibit.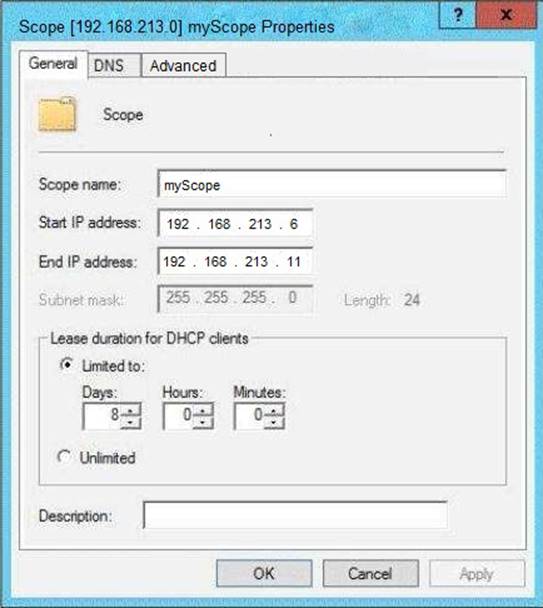 Use the drop down menus to select the answer choice that completes each statement based on the information presented in the graphics.

Answer: