Warning
: Undefined array key 0 in
/var/www/html/exam4training.com/wp-content/themes/ultra-child/functions.php
on line
91
HOTSPOT

You have an Active Directory domain named Contoso.com. The domain contains Hyper-V hosts named Server1 and Server2 that run Windows Server 2016. The Hyper-V hosts are configured to use NVGRE for network virtualization.

You have six virtual machines that are connected to an external switch.

The virtual machines are configured as shown.

To which virtual machine or virtual machines can VM1 and VM3 connect? To answer, select the appropriate options in the answer area.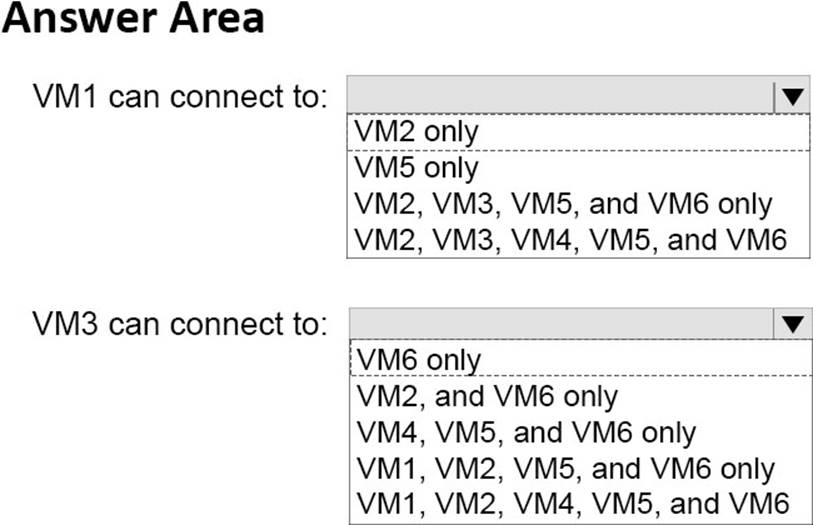 Answer: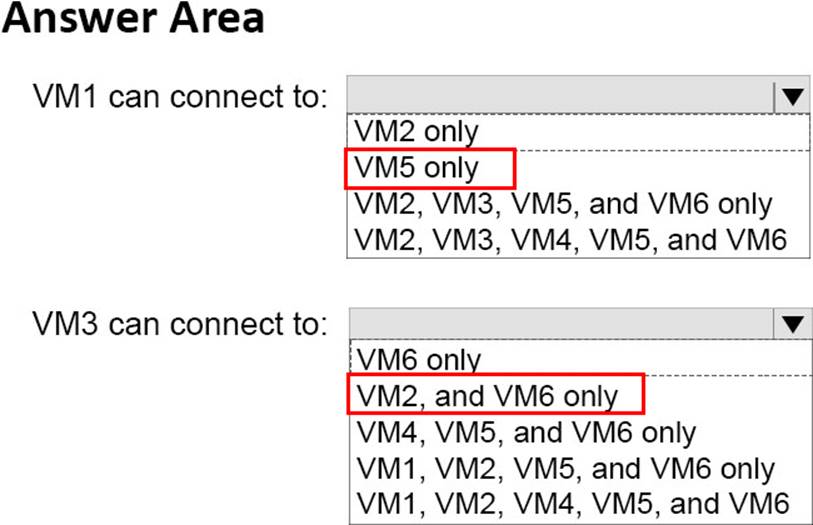 Explanation:

The GRE keys must match.

To separate the traffic between the two virtualized networks, the GRE headers on the tunneled packets include a GRE Key that provides a unique Virtual Subnet ID for each virtualized network.

References: https://blogs.technet.microsoft.com/keithmayer/2012/10/08/step-by-step-hyper-v-network­virtualization-31-days-of-favorite-features-in-winserv-2012-part-8-of-31/