HOTSPOT

Scenario:

You are a network administrator for a company named Contoso,Ltd.

The network is configured as shown in the exhibit.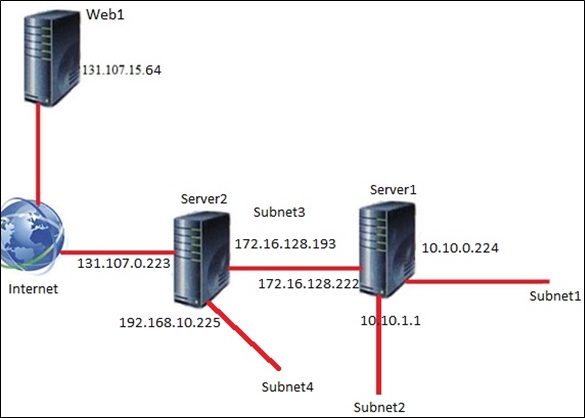 You install the Remote Access server role on Server2.

Server2 has the following configured.

*Network address translation (NAT)

*The DHCP Server server role

The Security Policy of Contoso states that only TCP ports 80 and 443 are allowed from the internet to server2

You identify the following requirements:

* Add 28 devices to subnet2 for a temporary project.

* Configure Server2 to accept VPN connections from the internet.

* Ensure that devices on Subnet2 obtain TCP/IP settings from DHCP on Server2.

End of Scenario:

You need to identify which subnet mask you must use for subnet2. The solution must minimize the number of available IP addresses on Subnet2.

What subnet mask should you identify? To answer, select the appropriate options in the answer area.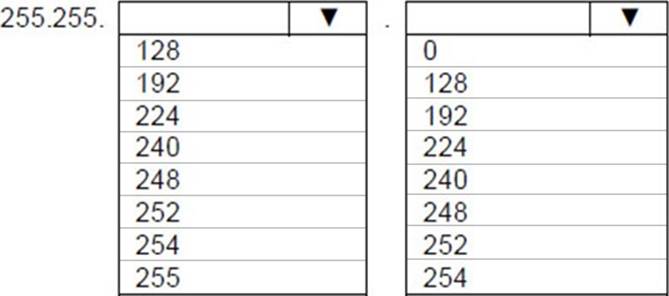 Answer: