HOTSPOT

You have a DNS server named Server1.

The forwarders are configured as shown in the Forwarders exhibit. (Click the Exhibit button.)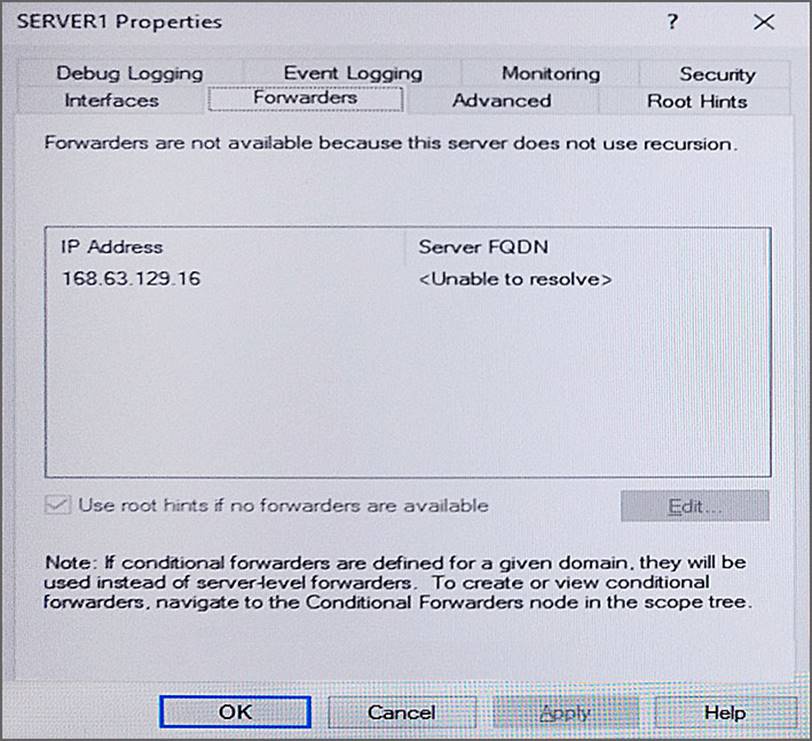 The Advanced Settings are configured as shown in the Advanced exhibit. (Click the Exhibit button.)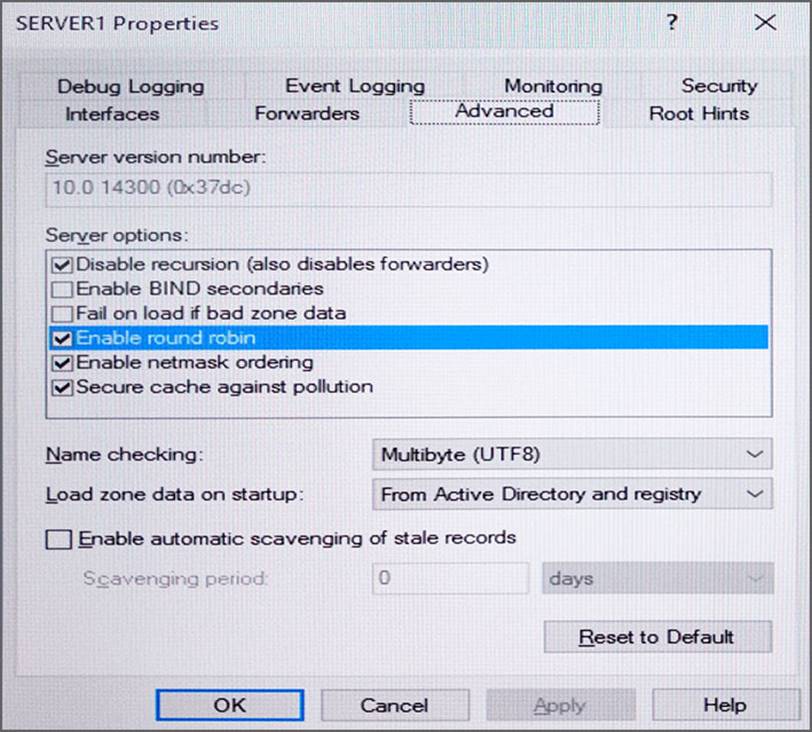 The Root Hints are configured as shown in the Root Hints exhibit. (Click the Exhibit button.)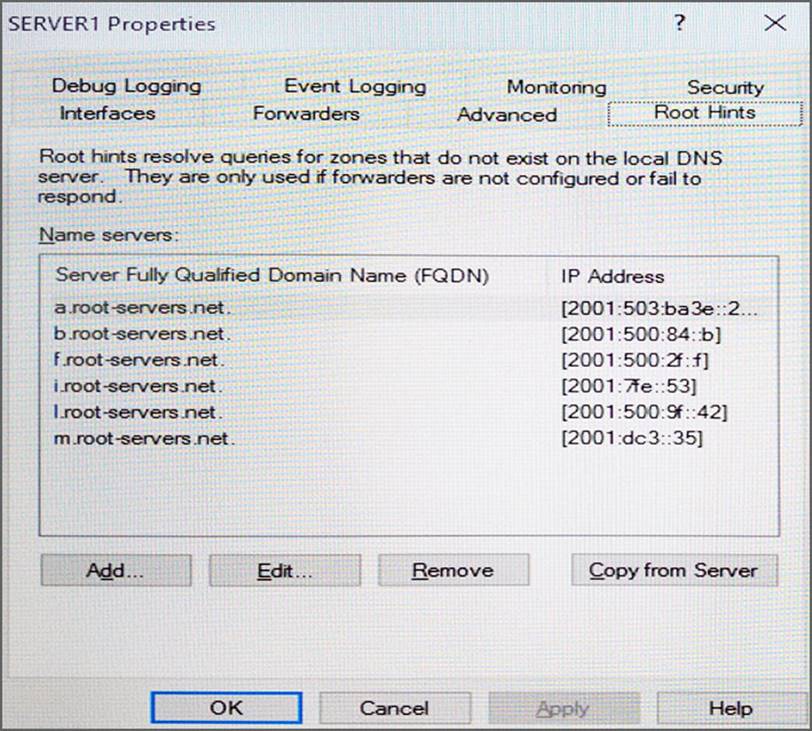 Server1 does not contain any DNS zones.

For each of the following statements, select Yes if the statement is true. Otherwise, select No.
Answer: Explanation:

Recursion is disabled so internet hosts cannot be resolved.

The recursive test fails because recursion is disabled.

Server1 is not configured as a root server. The forwarders list would be greyed out if it was.