DRAG DROP

You have an internal network that contains multiple subnets. You have a Microsoft Azure subscription that contains multiple virtual networks. You need to deploy a hybrid routing solution between the network and the Azure subscription. The

solution must ensure that the computers on all of the networks can connect to each other. You install RAS Gateway and enable BGP routing on the network and in Azure.

Which three actions should you perform next in sequence? To answer, move the appropriate actions from the list of actions to the answer area and arrange them in the correct order.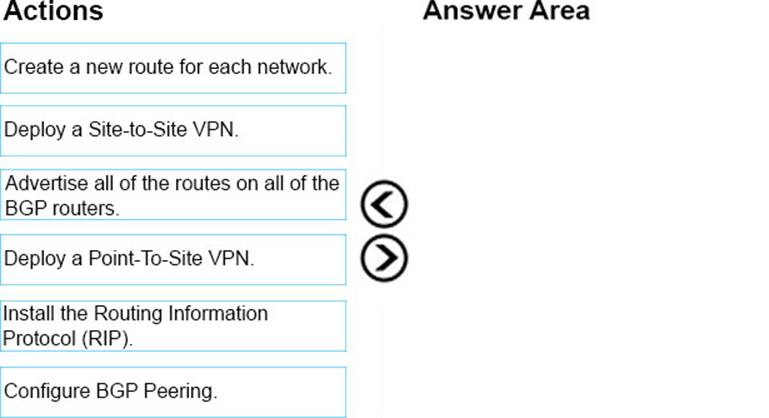 Answer: