You have three servers named Server1, Server2, and Server3 that run Windows Server 2016. On all three servers, Windows Firewall is configured to allow ICMP traffic. Server2 has two network adapters named NIC1 and NIC2.

Your network is configured as shown in the exhibit. (Click the Exhibit button.)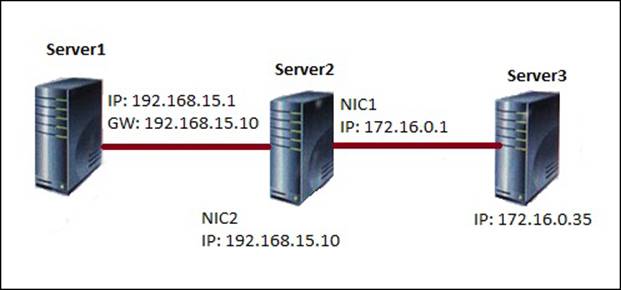 The parameters for NIC2 on Server1 are shown in the following output.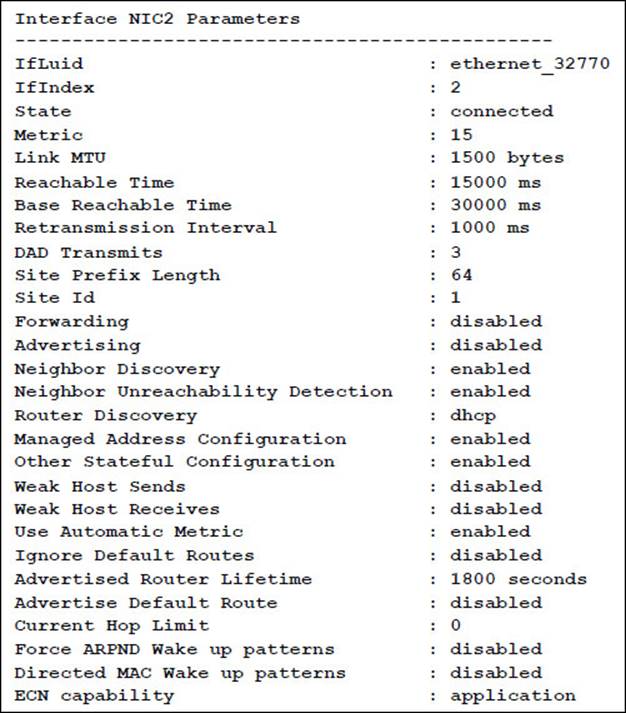 Which ping request will result in a reply from the destination host?
A . From Server2, ping 192.168.15.1
B . From Server3, ping 192.168.15.1
C . From Server1, ping 172.16.0.1
D . From Server1, ping 172.16.0.35
Answer: A