HOTSPOT

You have two servers named Server1 and Server2 that run Windows Server 2016.

Server1 has the DNS Server role installed. The advanced DNS properties for Server1 are shown in the Advanced DNS exhibit. (Click the Exhibit button.)

Server2 is configured to use Server1 as a DNS server. Server2 has the following IP configuration.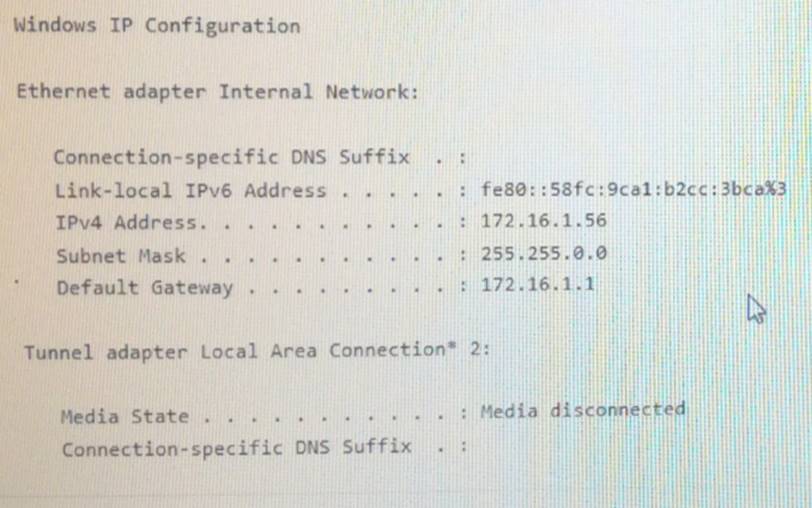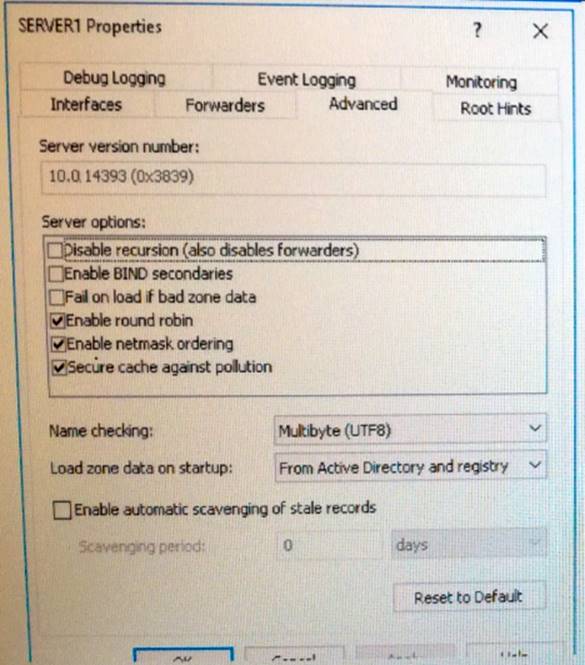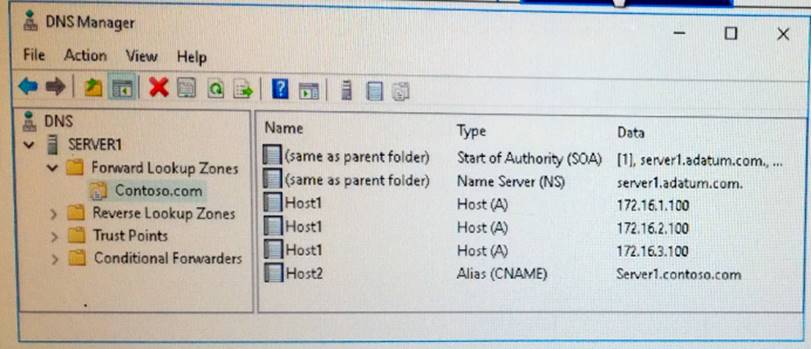 Select the appropriate selection if statement is "Yes" or No.

Answer: