HOTSPOT

Refer to Exhibit: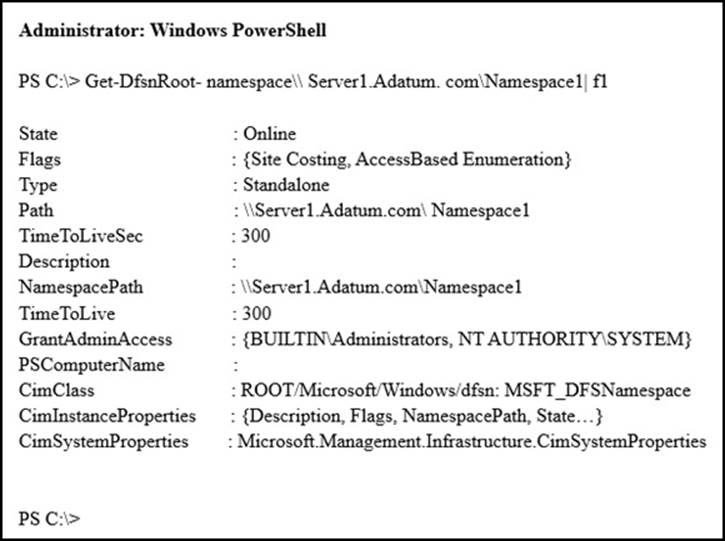 \Server1.adatum.comnamespace1 has a folder target maned Folder1. A user named User1 has Full Control share and NTFS permissions to Folder1.

Folder1 contains a file named File1.doc. User1 has only Write NTFS permissions to File1.doc.

Use the drop-down menus to select the answer choice that completes each statement based on the information presented in the graphic.

Answer: