HOTSPOT

Your network contains an Active Directory domain named contoso.com. The domain contains two

servers named Server1 and Server2 that run Windows Server 2016. Server1 has Microsoft System Center 2016 Virtual Machine Manager (VMM) installed. Server2 has IP Address Management (IPAM) installed.

You create a domain user named User1. You need to integrate IPAM and VMM. VMM must use the account of User1 to manage IPAM. The

solution must use the principle of least privilege.

What should you do on each server? To answer, select the appropriate options in the answer area.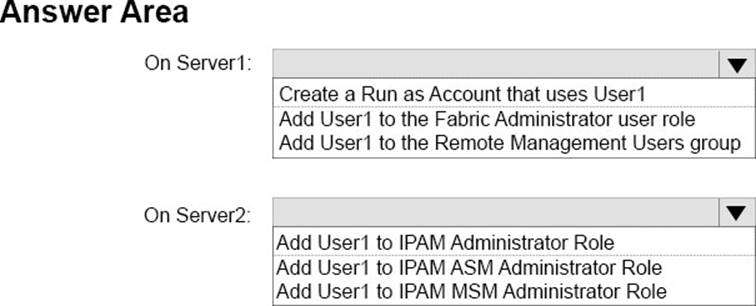 Answer: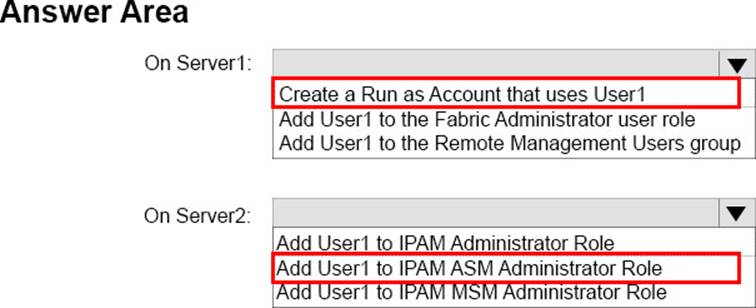 Explanation:

On Server1: Create a Run As Account that uses User1. On Server2: Add User1 to IPAM ASM Administrator Role. https://technet.microsoft.com/en-us/library/dn783349(v=ws.11).aspx

https://technet.microsoft.com/en-us/library/jj878348(v=ws.11).aspx