HOTSPOT

You have a Hyper-V host named Server1 that runs Windows Server 2016. Server1 connects to your corporate network. The Corporate network uses the 10.10.0.0/16 address space.

Server1 hosts a virtual machine named VM1, VM1 is configured to have an IP addresses of 172.16.1.54/16.

You need to ensure that VM1 can access the resources on the corporate network.

What should you do? To answer, select the appropriate options in the answer area.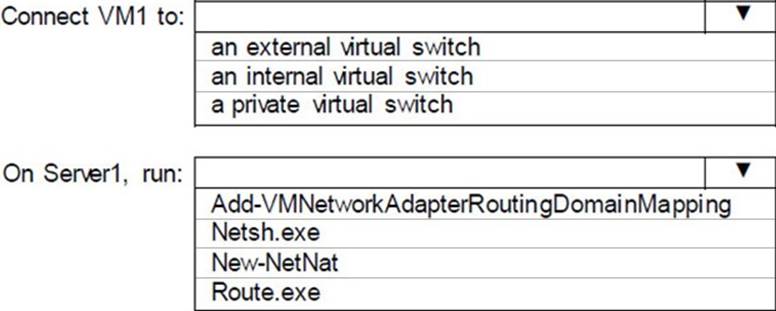 Answer: