HOTSPOT

You have an IP Filters Network Policy Server (NPS) template that is used by an NPS policy. The IP filters are configured as shown in the following exhibit.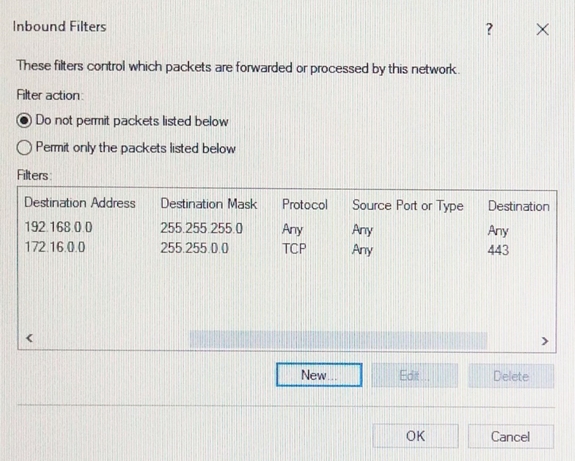 Use the drop-down menus to select the answer choice that completes each statement based on the information presented in the graphic.

NOTE: each correct selection is worth one point.

Answer: