HOTSPOT

On a DNS server that runs Windows Server 2016, you plan to create two new primary zones named adatum.com and contoso.com. You have the following requirements for the zones:

• Ensure that computers on your network can register records automatically in the adatum.com zone.

• Ensure that records that are stale for two weeks are purged automatically from the contoso.com zone.

What should you configure for each zone? To answer, select the appropriate options in the answer area.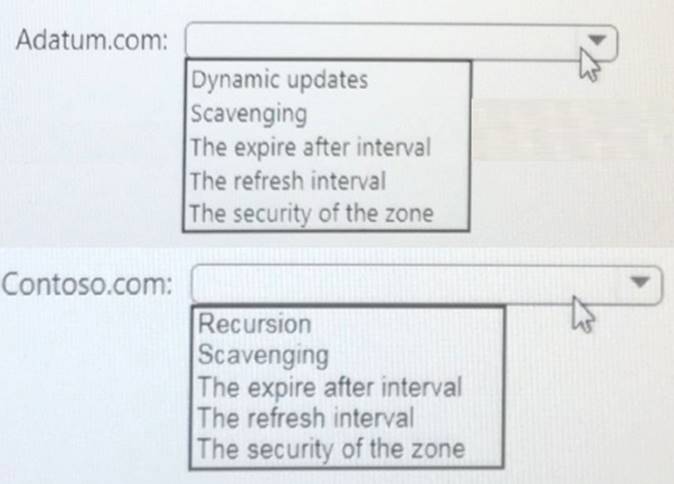 Answer: