HOTSPOT

You have an Office 365 subscription.

A user adds an external user to the Team Site Visitors role for a team site.

What is the effect of adding the user to the role? To answer, select the appropriate options in the answer area.

NOTE: Each correct selection is worth one point.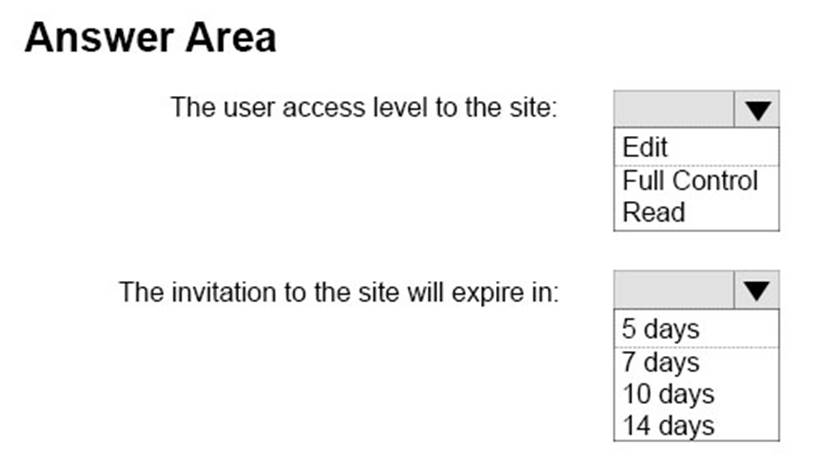 Answer: