DRAG DROP

You publish the first version of the app and solution on November 1, 2020.

You need to create the version numbers for the app and the solution.

Which version numbers should you use? To answer, select the appropriate options in the answer area. NOTE: Each correct selection is worth one point.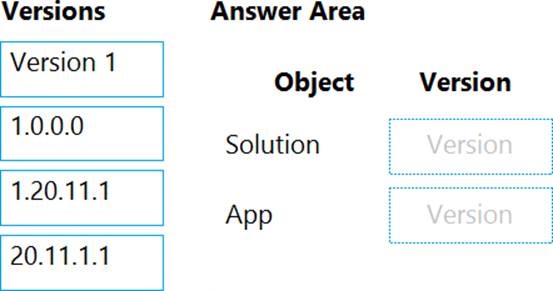 Answer:

Explanation:

Box 1: 1.0.0.0

When identifying versions of the app solution, all dependencies, entities, and user interfaces components must be identified to avoid any unintentional issues caused by reverting individual components to a previous version.

A solution's version has the following format: major.minor.build.revision. An update must have a higher

major, minor, build or revision number than the parent solution. For example, for a base solution version