DRAG DROP

A company uses Power Automate and Power Apps to streamline business processes.

You need to use AI Builder to analyze customer reviews of the company's products.

In which order should you perform the actions? To answer, move all actions from the list of actions to the answer area and arrange them in the correct order.

Answer:


Explanation:

Step 1: Connect data to the model.

First create an AI Builder form processing model for the customer reviews you want to process.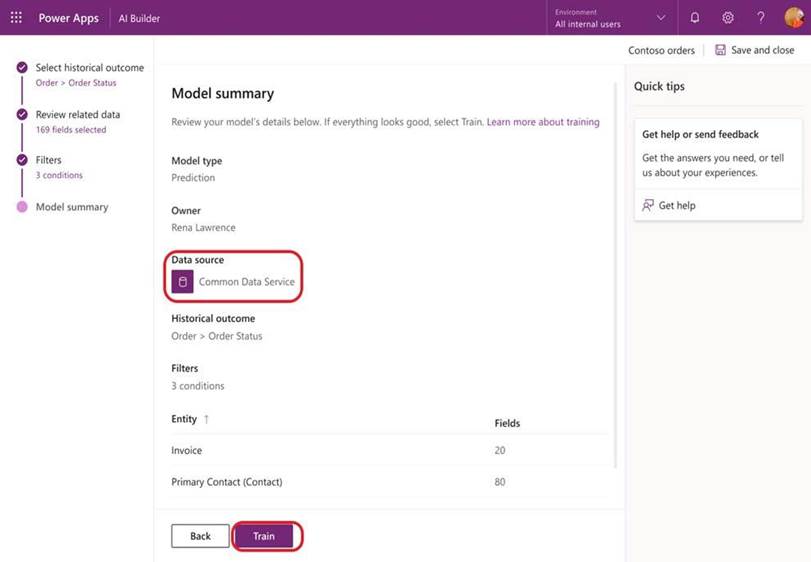 Step 2: Train the model.

Step 3: Publish the model.

Step 4: Use the model in a Power Automate flow.

Once you train and publish the model, create a solution-aware flow in Power Automate.