HOTSPOT

You need to meet the requirement for the time tracking app.

Which controls should you use? To answer, select the appropriate options in the answer area. NOTE: Each correct selection is worth one point.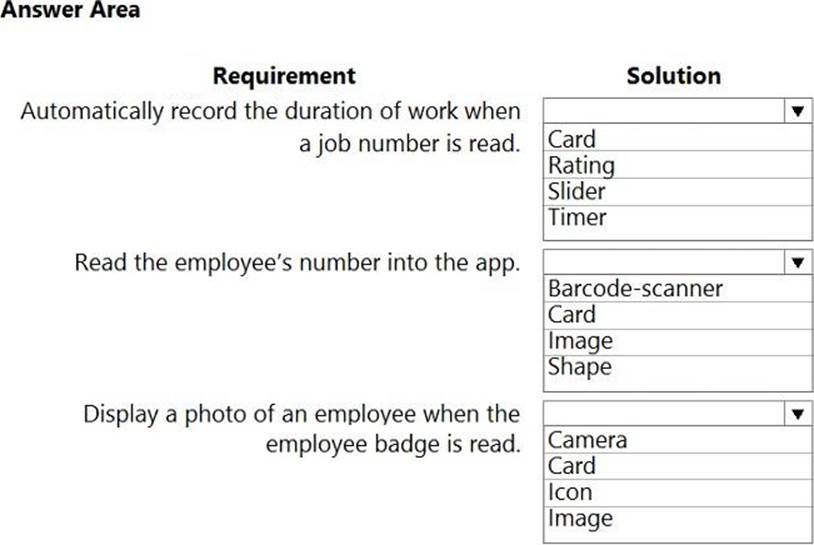 Answer: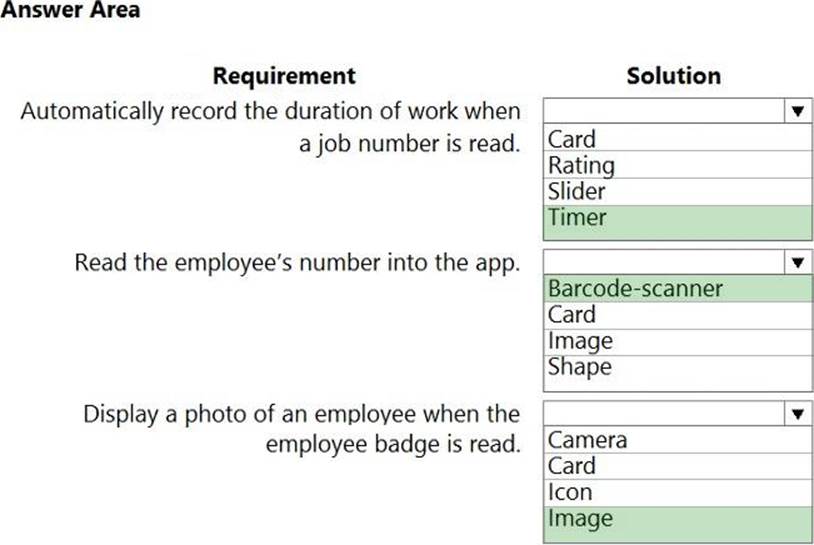 Explanation:

Box 1: Timer

A Timer control in Power Apps is a control that can determine how your app responds after a certain amount of time passes.

Box 2: Barcode scanner

The Barcode scanner control for canvas apps scans barcodes, QR codes, and data-matrix codes on an Android or iOS device.

Box 3: Image

Image control in Power Apps is a control that shows an image from, for example, a local file or a data source.

If you add one or more Image controls to your app, you can show individual images that aren't part of a data set, or you can incorporate images from records in data sources.