HOTSPOT

You need to configure the system to meet the requirements.

What should you use? To answer, select the appropriate options in the answer area. NOTE: Each correct selection is worth one point.
Answer: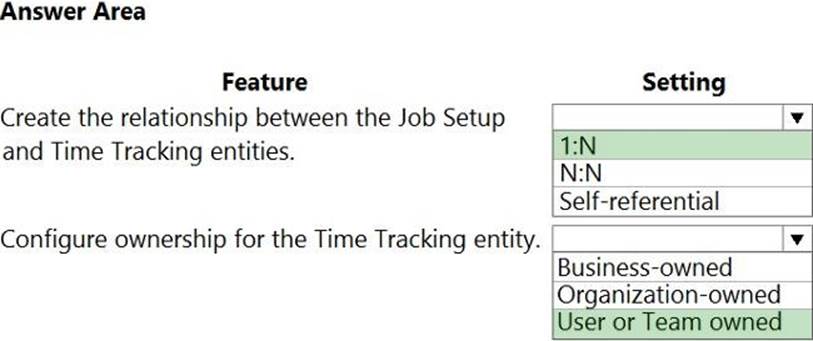 Explanation:

Box 1: 1: N

Scenario: A sortable listing of all in-process jobs from the Job Setup table, by customer, start date, and product.

Box 2: User or Team owned

Scenario: Employees must only be able to access their own time tracking records from the app.

User or team: Data belongs to a user or a team. Actions that can be performed on these records can be controlled on a user level.