HOTSPOT

You need to resolve the issue for User1.

What should you use? To answer, select the appropriate options in the answer area. NOTE: Each correct selection is worth one point.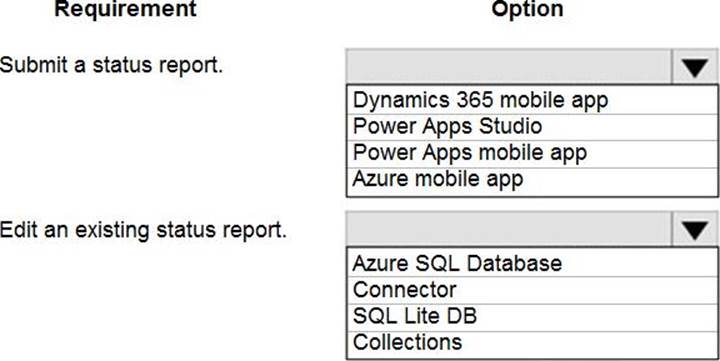 Answer: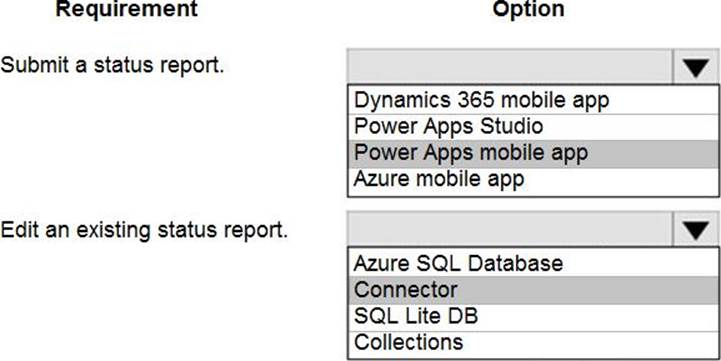 Explanation:

Graphical user interface, text, application

Description automatically generated

Box 1: Power Apps mobile app

Scenario:

User1 often works in a warehouse that does not have internet connectivity.

User1 needs to edit an existing status report and submit a new status report.

The app must be able to run both online and offline. If the mobile device on which the app runs is connected to the internet, the app must immediately submit the status report.

You can build offline capabilities in your PowerApps app so your app users can access some data or save some data even when they don't have an internet connection.

Box 2: Connector

Scenario: Azure SQL Database is used to store other data

Use the SQL Server connector to connect to SQL Server, in either Azure or an on-premises database, so that you can manage your data with create, read, update, and delete operations.