DRAG DROP

You create an app with multiple screens.

Test users report that the size and type of gallery displayed on each screen are different.

You must improve the consistency for the app screens.

You need to create a reusable gallery that displays information based on the current record.

Which three actions should you perform in sequence? To answer, move the appropriate actions from the list of actions to the answer area and arrange them in the correct order. NOTE: More than one order of answer choices is correct. You will receive credit for any of the correct orders you select.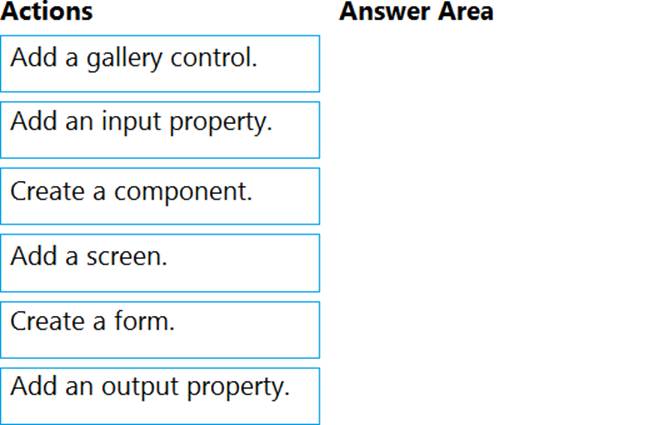 Answer: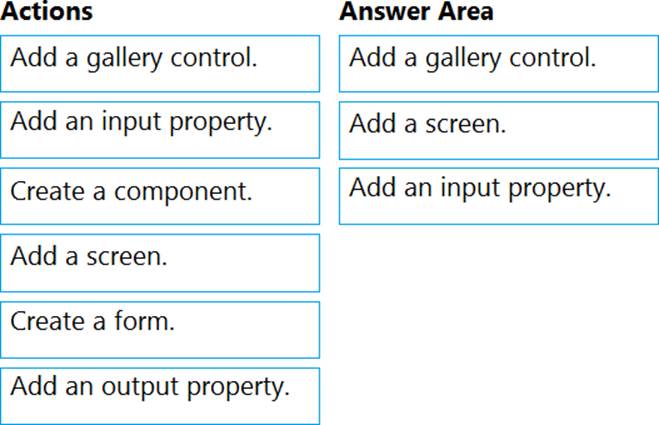 Explanation:

Step 1: Add a gallery control

Add a gallery to a blank screen