HOTSPOT

You need to create the solution assets.

What should you use to create the visualizations? To answer, select the appropriate options in the answer area. NOTE: Each correct selection is worth one point.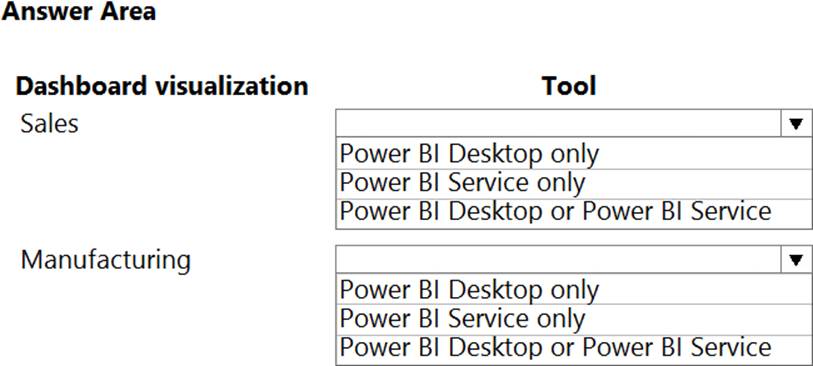 Answer: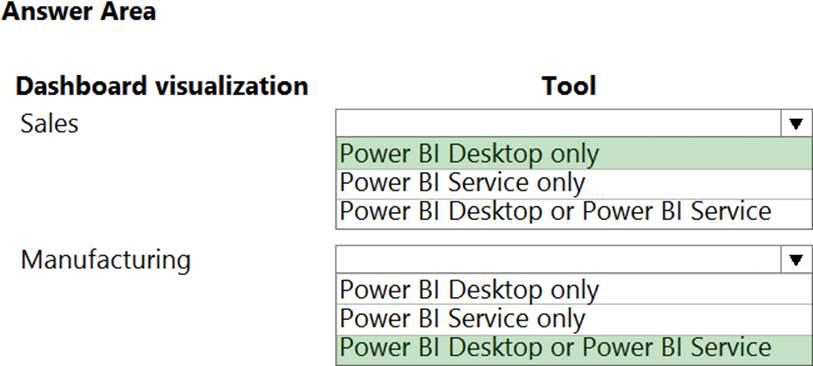 Explanation:

Box 1: PowerBI Desktop

The Sales dashboard must reside in the Sales channel and must include information about active quotes, sales pipeline, and year-to-date sales KPIs for sales quotas by region.

PowerBI Desktop to support many data source.

Box 2: PowerBI Desktop or Power BI Service on

A dashboard that shows a capacity Heat map by month as well as expected sales that are likely to close for the next month.

Both support visualizations.