HOTSPOT

You need to configure the app to meet the requirements.

Which object properties should you configure? To answer, select the appropriate options in the answer area. NOTE: Each correct selection is worth one point.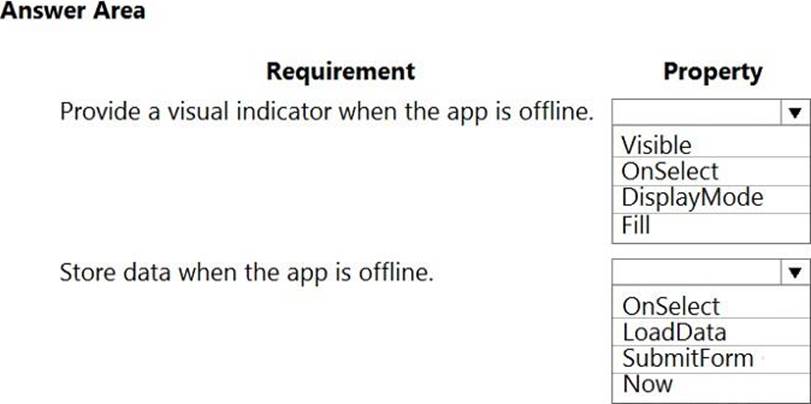 Answer: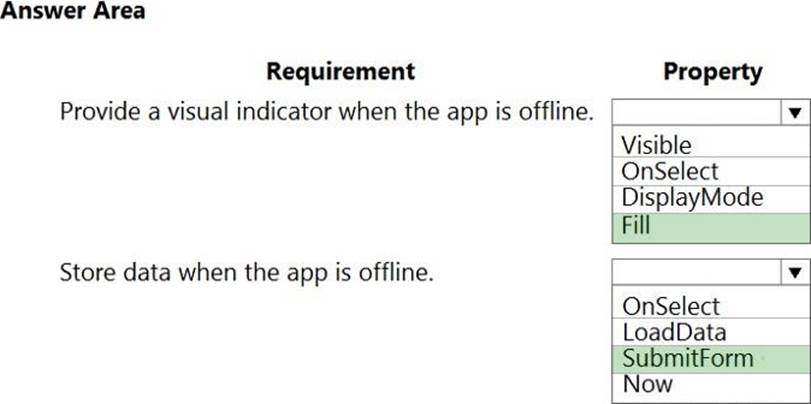 Explanation:

Box 1: Fill

Scenario: You must display a visual indicator in the app so that sales representatives know whether the app is offline before submitting reports.

Fill C The background color of a control.