DRAG DROP

You are an app maker for a college. You create an app for student enrollment. The app captures the education level of the applicants.

The education level at the time of enrollment is an option set is in the student entity.

The entity includes three levels:

✑ High school

✑ College

✑ Bachelor

You must split the College option into two option sets:

✑ College C 1 Year

✑ College C 2 years

The split must not impact existing data.

You need to create the two option sets.

Which three actions should you perform in sequence? To answer, move the appropriate actions from the list of actions to the answer area and arrange them in the correct order.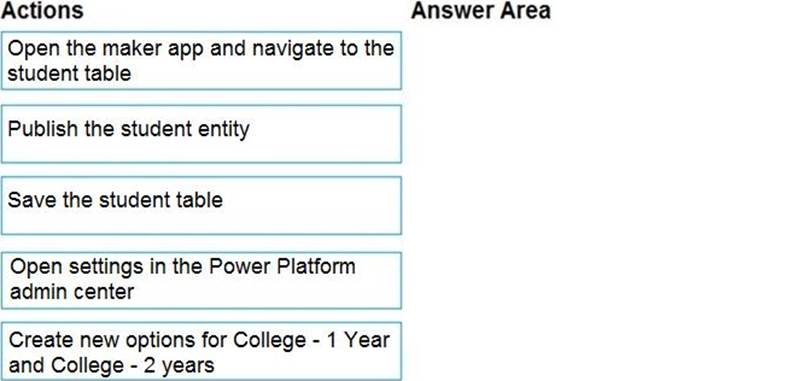 Answer: