HOTSPOT

Your network contains an Active Directory forest The forest contains two sites named Site1 and Site2.

Site1 contains 10 domain controllers Site1 and Site2 connect to each other by using a WAN link

You run the Active Directory Domain Services Configuration Wizard as shown in the following graphic.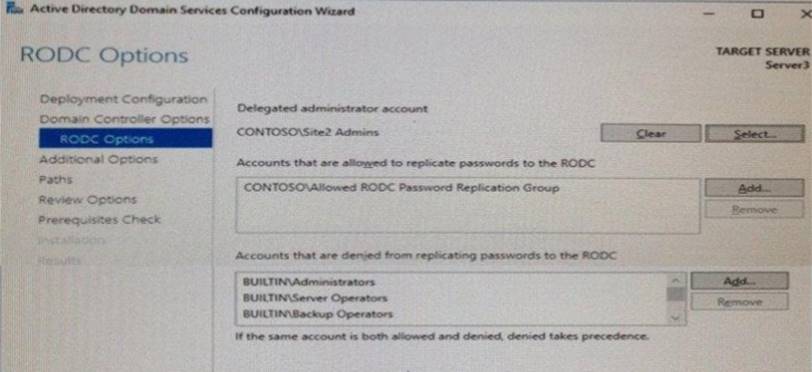 Server3 is the only server in Site2

Use the drop-down menus to select the answer choice that completes each statement based on the information graphic.

Answer: