HOTSPOT

You have a server named Server1 that runs Windows Server 2016 Server1 has the Windows Application proxy role service installed

You plan to deploy Remote Desktop Gateway (RD Gateway) services. Clients will connect to the RD Gateway services by using various types of devices including Windows, iOS and Android devices.

You need to publish the RD Gateway services through the Web Application Proxy.

Which command should you run? To answer, select the appropriate options in the answer area.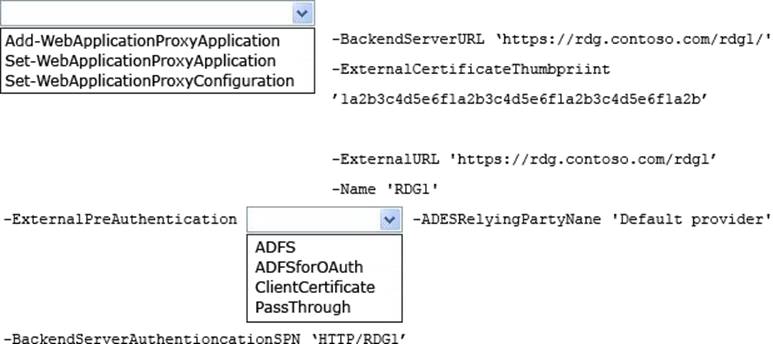 Answer: