DRAG DROP

Your network contains an Active Directory domain named contoso.com. The domain contains two servers named Server1 and Server2 that run Windows Server 2016. Server1 and Server2 have multiple local disks attached.

You need to create a storage pool by using Storage Spaces Direct.

Which three actions should you perform in sequence? To answer, move the appropriate actions from the list of actions to the answer area and arrange them in the correct order.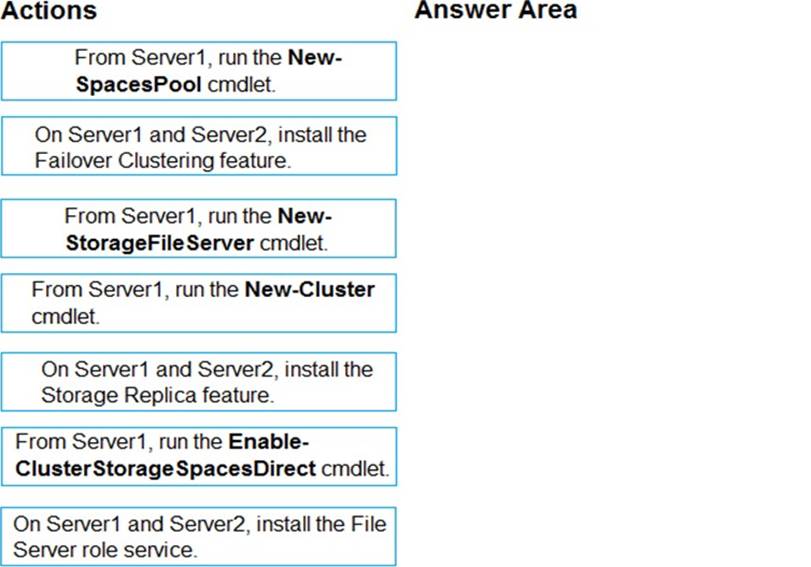 Answer: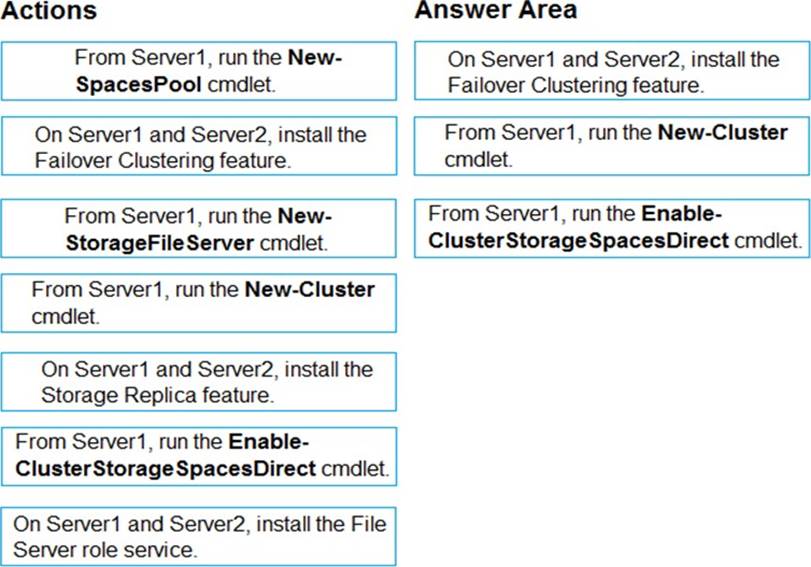 Explanation:

References: https://docs.microsoft.com/en-us/windows-server/storage/storage-spaces/deploy-storage-spaces­direct