DRAG DROP

You install a new Nano Server named Nano1. Nano1 is a member of a workgroup and has an IP address of 192 1698 1.10.

You have a server named Server1 that runs Windows Server 2016.

From Server1, you need to establish a Windows PowerShell session to Nano1.

How should you complete the PowerShell script? To answer, drag the appropriate cmdlets to the correct targets Each cmdlet may be used once, more than once, or not at all. You may need to drag the split bar between panes or scroll to view content.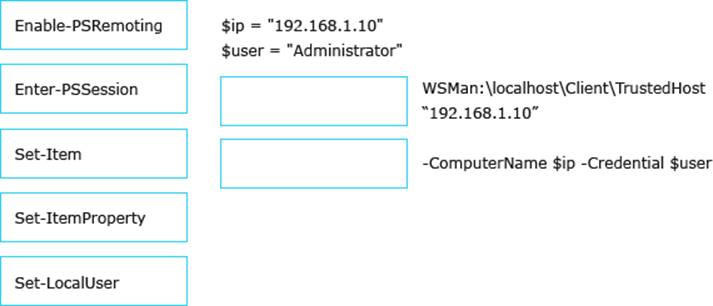 Answer: