HOTSPOT

You manage an Azure subscription.

You develop a storage plan with the following requirements:

• Database backup files that are generated once per year are retained for ten years.

• High performance system telemetry logs are created constantly and processed for analysis every month.

In the table below, identify the storage redundancy type that must be used. Make only one selection in each column.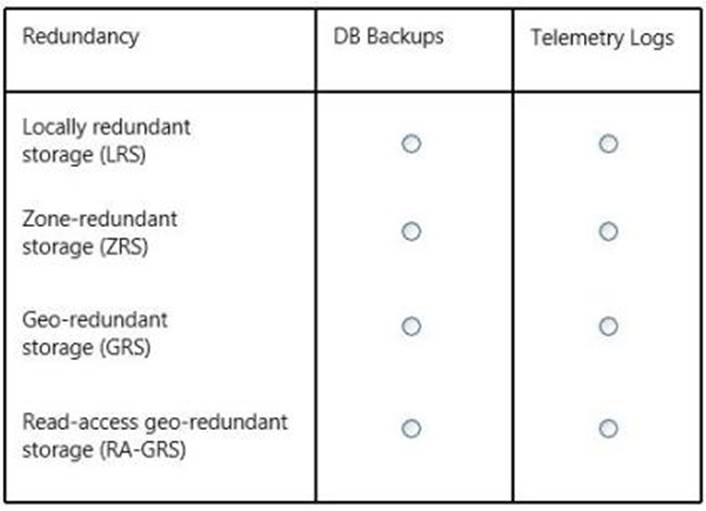 Answer: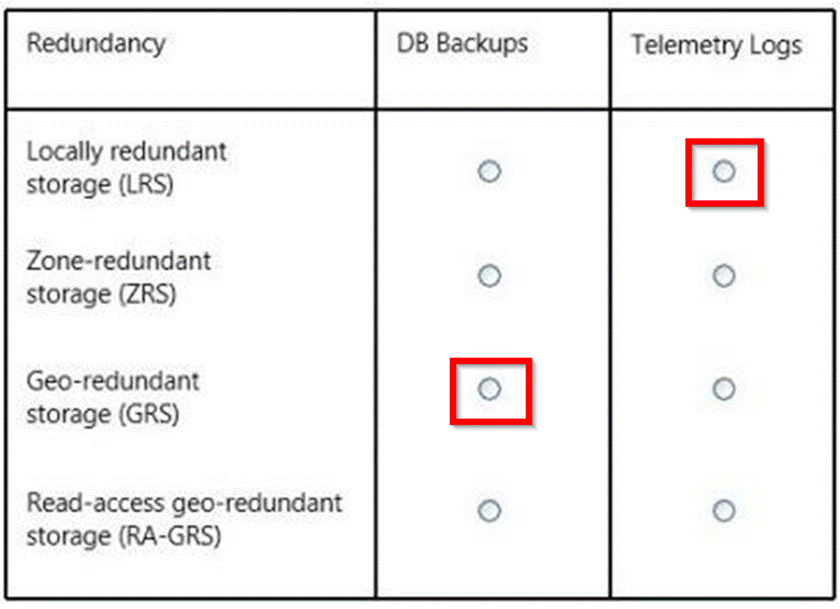 Explanation:https://azure.microsoft.com/en-us/documentation/articles/storage-redundancy/