DRAG DROP

You administer a virtual machine (VM) that is deployed to Azure. The VM hosts a web service that is used by several applications.

You need to ensure that the VM sends a notification in the event that the average response time for the web service exceeds a pre-defined response time for an hour or more.

Which three steps should you perform in sequence? To answer, move the appropriate actions from the list of actions to the answer area and arrange them in the correct order.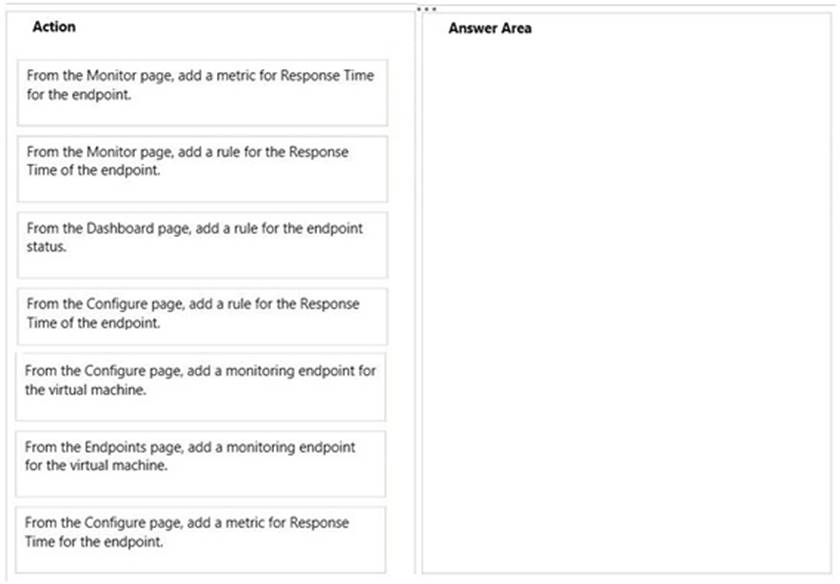 Answer: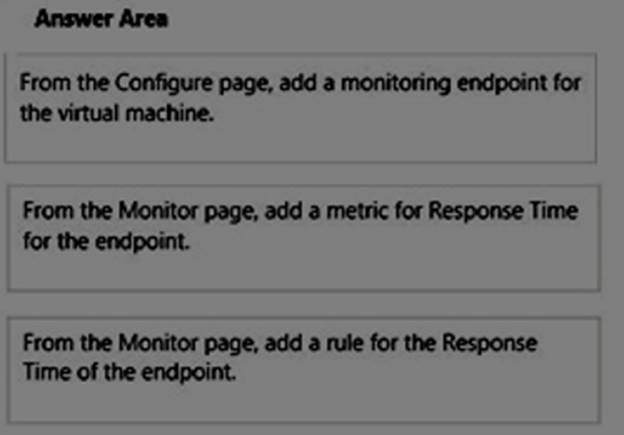 Explanation: