DRAG DROP

You manage virtual machines (VMs) that have been deployed in Azure.

An application that runs on a VM has a memory leak. When memory usage exceeds 80 percent, multiple services must be restarted.

You need to automate the VM maintenance.

What should you do? To answer, drag the appropriate actions to the correct options. Each action may be used once, more than once, or not at all. You may need to drag the split bar between panes or scroll to view content.

NOTE: Each correct selection is worth one point.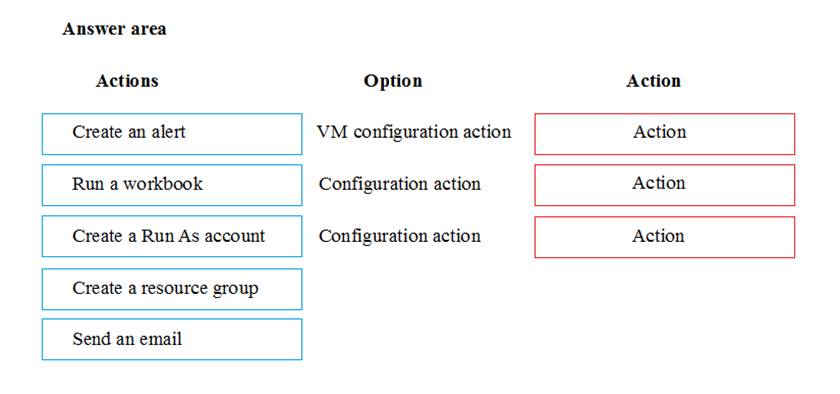 Answer: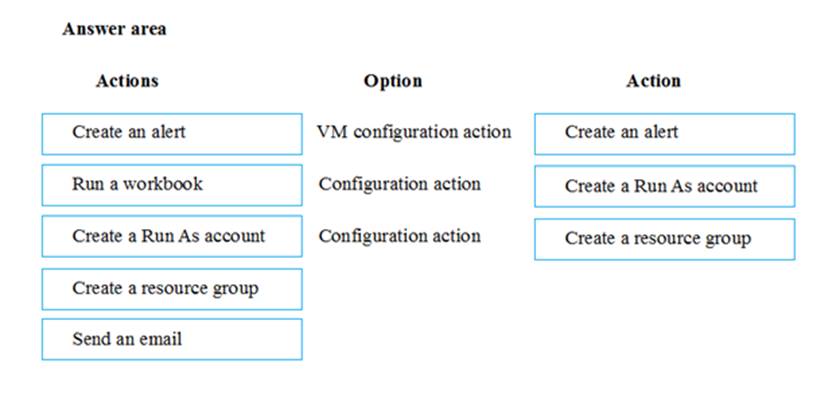 Explanation: https://docs.microsoft.com/en-us/azure/automation/automation-azure-vm-alert-integration