HOTSPOT

You have an Azure SQL Database named Contosodb. Contosodb is running in the Standard/S2 tier and has a service level objective of 99 percent.

You review the service tiers in Microsoft Azure SQL Database as well as the results of running performance queries for the usage of the database for the past week as shown in the exhibits. (Click the Exhibits button.)


For each of the following statements, select Yes if the statement is true. Otherwise, select No.
Answer: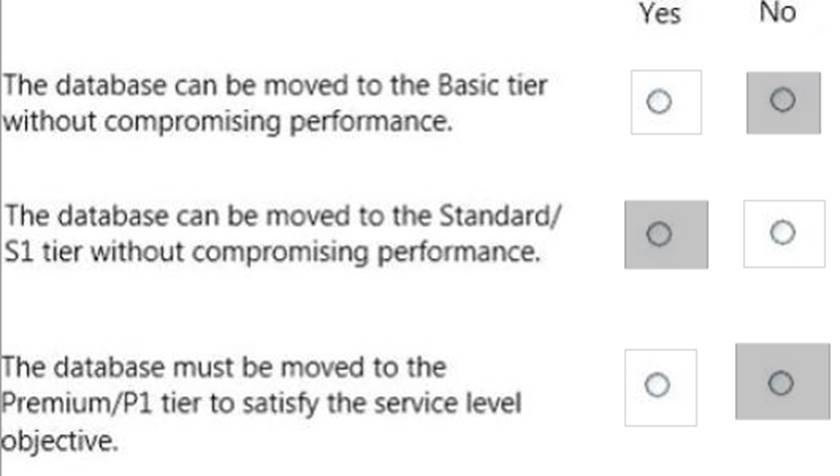 Explanation: https://docs.microsoft.com/en-us/azure/sql-database/sql-database-service-tiers