DRAG DROP

You plan to deploy a cloud service named contosoapp. The service includes a web role named contosowebrole. The web role has an endpoint named restrictedEndpoint. You need to allow access to restricted Endpoint only from your office machine using the IP address 145.34.67.82.

Which values should you use within the service configuration file? To answer, drag the appropriate value to the correct location in the service configuration file. Each value may be used once, more than once, or not at all. You may need to drag the split bar between panes or scroll to view content.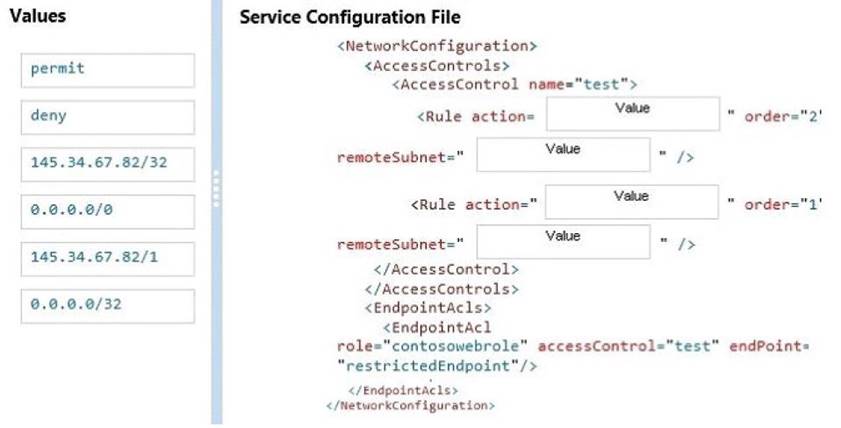 Answer: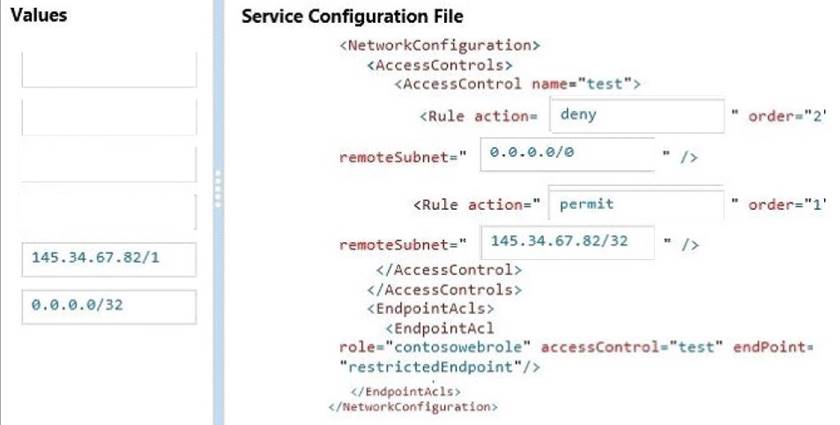 Explanation:

Box 1: deny

Box 2: 0.0.0.0/0

We deny everything, 0.0.0.0/0, by default.

Box 3: permit

Box 4: 145.34.67.82/32

Permit only traffic from one specific IP address.