HOTSPOT

A company uses Azure for several virtual machine (VM) and website workloads. The company plans to assign administrative roles to a specific group of users. You have a resource group named GROUP1 and a virtual machine named VM2.

The users have the following responsibilities:

You need to assign the appropriate level of privileges to each of the administrators by using the principle of least privilege.

What should you do? To answer, select the appropriate target objects and permission levels in the answer area.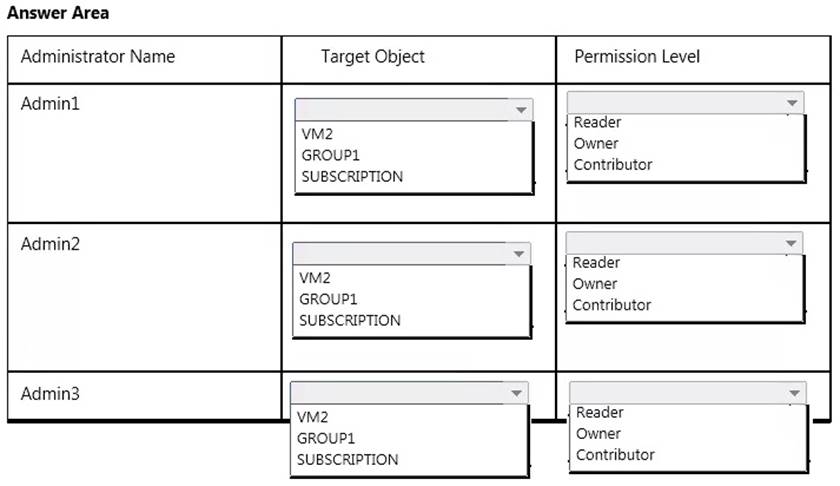 Answer:

Explanation:

* Owner can manage everything, including access.

* Contributors can manage everything except access.

Note: Azure role-based access control allows you to grant appropriate access to Azure AD users, groups, and services, by assigning roles to them on a subscription or resource group or individual resource level.

Explanation: http://azure.microsoft.com/en-us/documentation/articles/role-based-access-control-configure/