HOTSPOT

Your company plans to migrate its on-premises Microsoft SQL Server databases to Azure.

You are considering using SQL Server 2014 on Azure virtual machines and Azure SQL Database. The planned migration must support the following data security features:

* Database-level firewall rules

* Dynamic Data Masking

* Transparent data encryption (TDE)

You need to identify the data security features supported by each product.

Which feature should you identify? To answer, select the appropriate options in the answer area.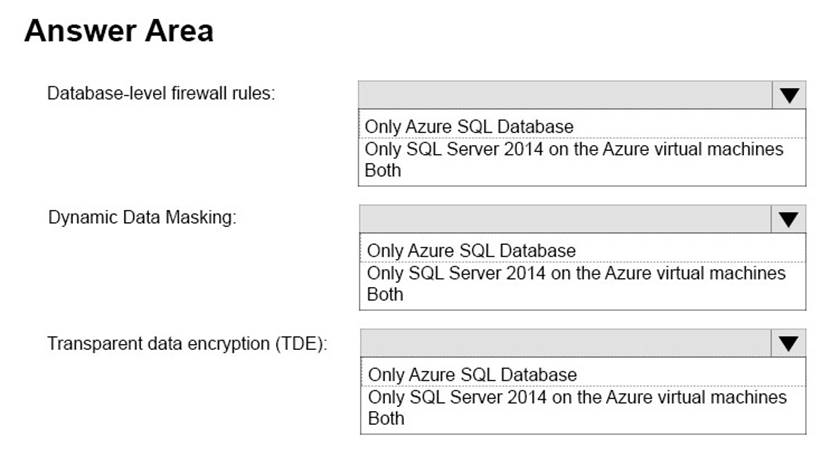 Answer: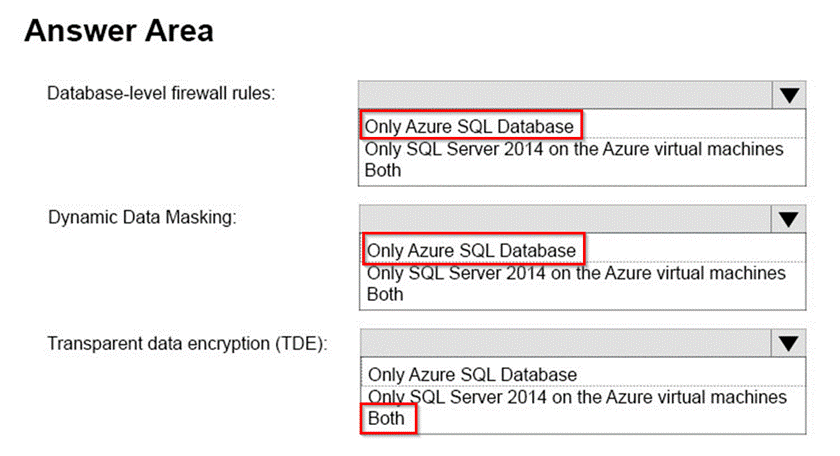 Explanation:

Dynamic Data Masking is available in SQL Server 2016 (both as an Azure SQL database and SQL Server 2016 on an Azure virtual machine) but not SQL Server 2014.