You have the visual shown in the exhibit. (Click the Exhibit tab.)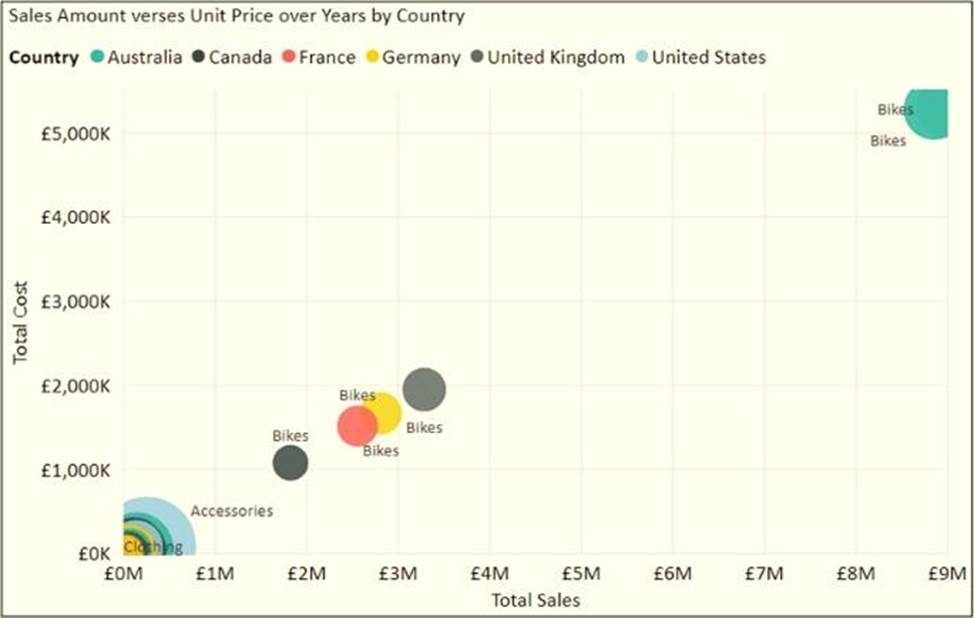 You need to show the relationship between Total Cost and Total Sales over time.

What should you do?
A . Add a play axis.
B . Add a slicer for the year.
C . From the Analytics pane, add an Average line.
D . Create a DAX measure that calculates year-over-year growth.
Answer: A

Explanation:

You can set up a date field in play axis, and then scatter chart will animate how measure values are compared to each other in each point of a time.

Reference: https://radacad.com/storytelling-with-power-bi-scatter-chart