You have a Microsoft Power Bl dashboard. The report used to create the dashboard uses an imported dataset from a Microsoft SQL Server data source.

The dashboard is shown in the exhibit. (Click the Exhibit tab.)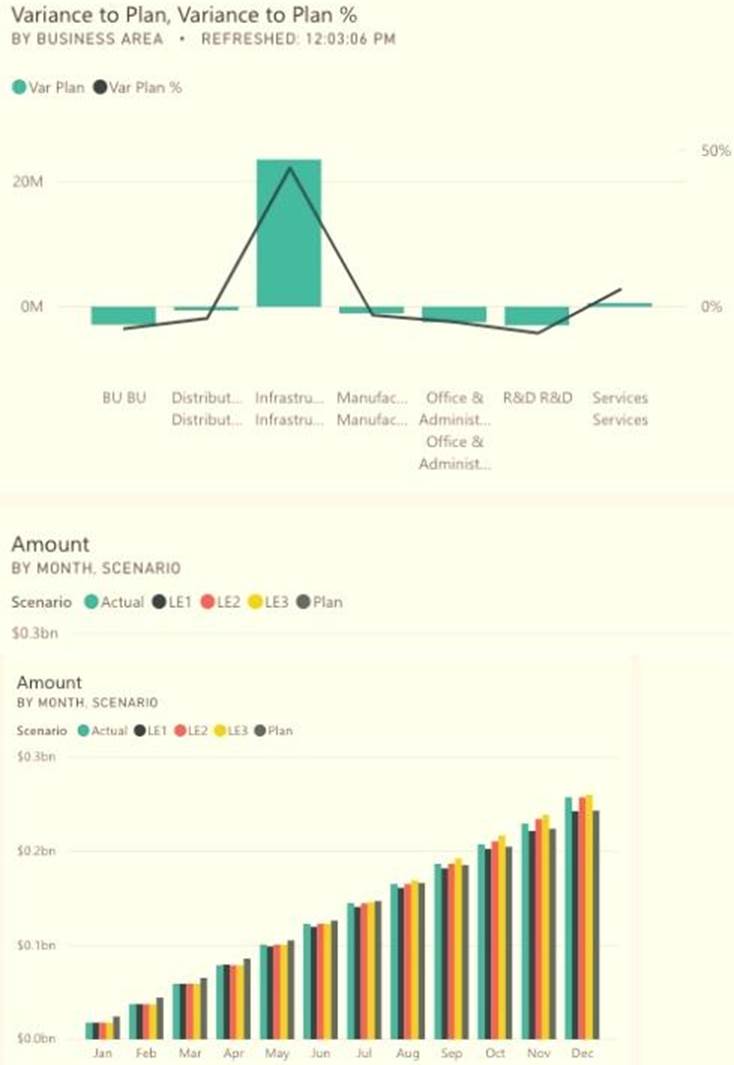 What occurred at 12:03:06 PM?
A . A user pressed F5
B . A new transaction was added to the data source.
C . A user added a comment to a tile.
D . The dashboard tile cache refreshed.
Answer: D

Explanation:

Reference: https://docs.microsoft.com/en-us/power-bi/connect-data/refresh-data