HOTSPOT

You are creating an analytics report that will consume data from the tables shown in the following table.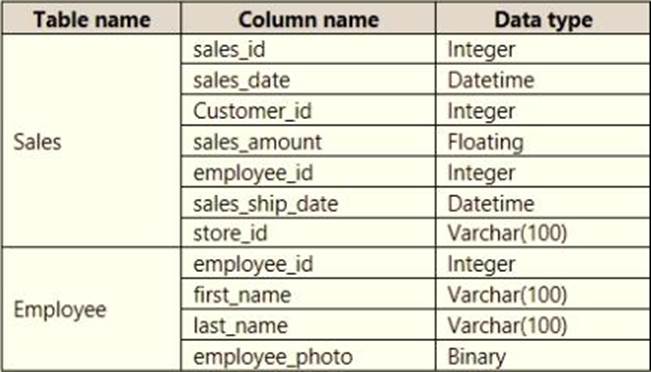 There is a relationship between the tables.

There are no reporting requirements on employeejd and employee_photo.

You need to optimize the data model

What should you configure for employeejd and employee.photo? To answer, select the appropriate options in the answer area.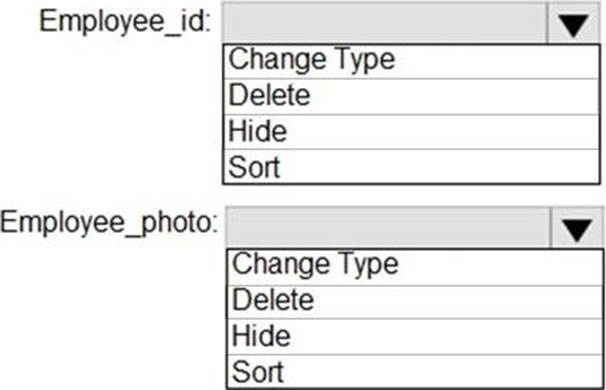 Answer: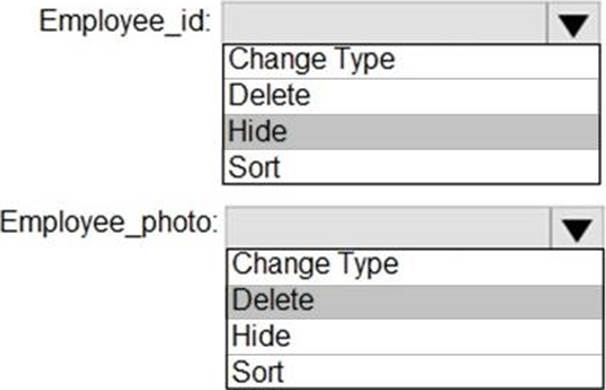 Explanation:

Box 1: Hide

Optimize data by hiding fields and sorting visualization data

Box 2: Delete

The fastest way to optimize your Power BI report is to limit the number of columns to only the ones you need in your data model. Go through your tables in Power Query and determine what fields are being used. Delete these columns if they are not being used in any of your reports or calculations.

Reference: https://tessellationtech.io/optimizing-power-bi-reports/