HOTSPOT

You have a Microsoft 365 subscription.

You use the Microsoft Office Deployment tool to install Office 365 ProPlus.

You create a configuration file that contains the following settings.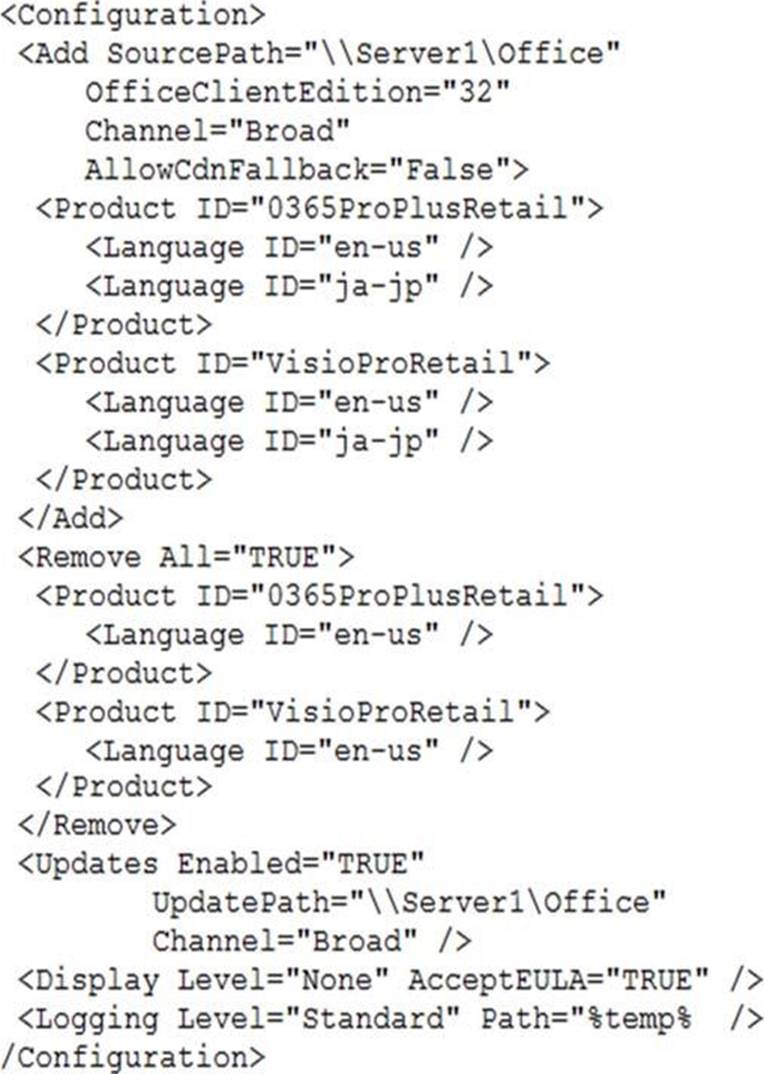 Use the drop-down menus to select the answer choice that completes each statement based on the information presented in the graphic. NOTE: Each correct selection is worth one point.

Answer:


Explanation:

Box 1:

The C2R (click-to-run) version of Microsoft Visio only will be uninstalled from the computers.

To remove the MSI version of Microsoft Visio, you would need to specify the RemoveMSI parameter. The RemoveMSI parameter is not configured in the configuration file in this question. Therefore, only the C2R version will be installed.

Box 2:

If the Office share on Server1 is missing the Japanese language pack, Office 365 ProPlus will be installed in English only.

In the configuration file, English is the first in the list above Japanese. Therefore, English is the primary language and the installation will continue in English only.

Reference: https://docs.microsoft.com/en-us/deployoffice/configuration-options-for-the-office-2016-deployment-tool