HOTSPOT

You need to meet the technical requirements for the user licenses.

Which two properties should you configure for each user? To answer, select the appropriate properties in the answer area. NOTE: Each correct selection is worth one point.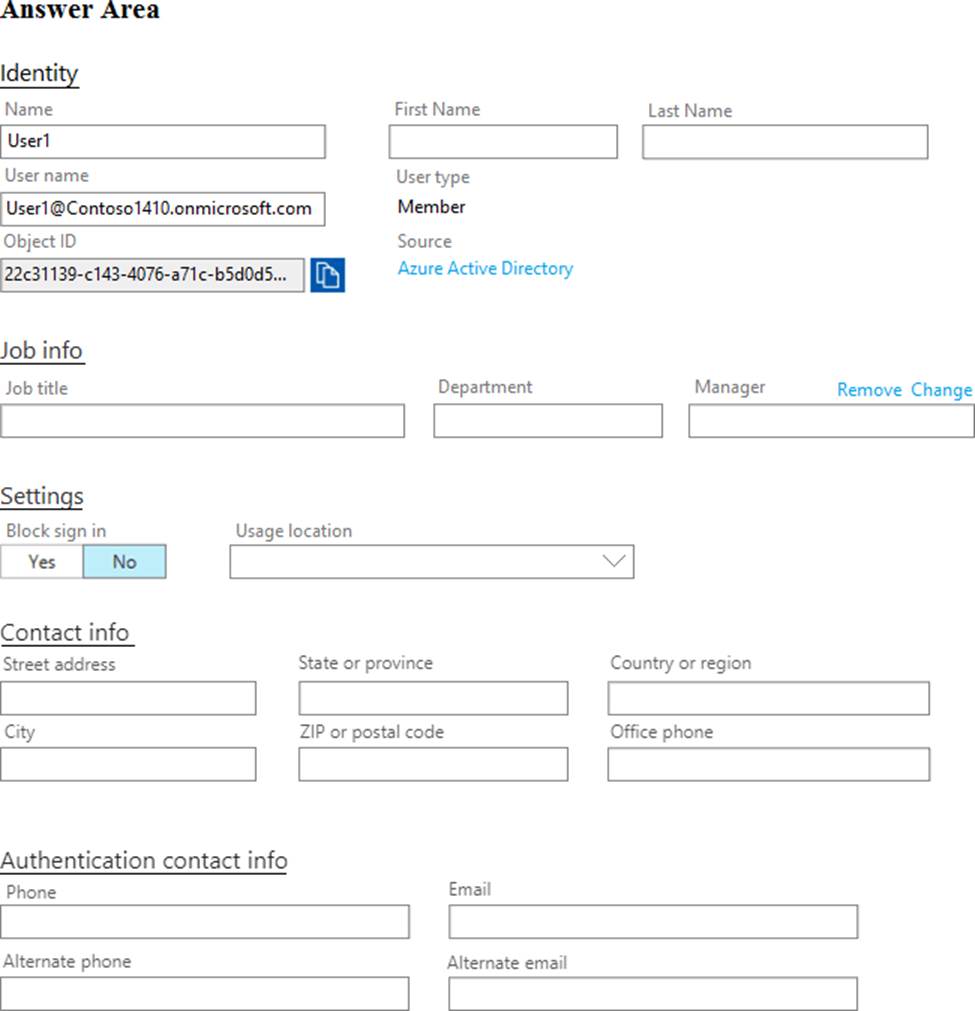 Answer: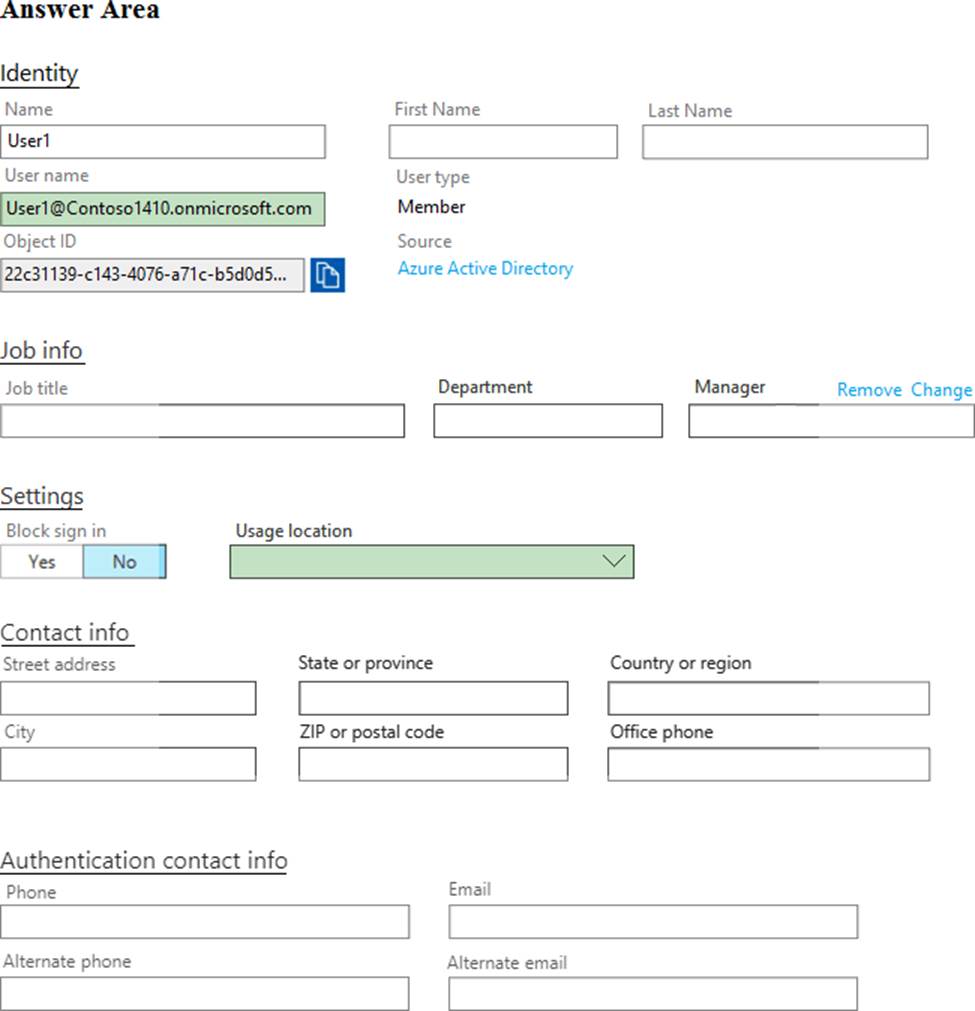 Explanation:

All new users must be assigned Office 365 licenses automatically.

To enable Microsoft 365 license assignment, the users must have a username. This is also the UPN. The users must also have a Usage Location.