HOTSPOT

Your company has a Microsoft Azure Active Directory (Azure AD) tenant named contoso.onmicrosoft.com that contains the users shown in the following table.

You need to identify which users can perform the following administrative tasks:

✑ Reset the password of User4.

✑ Modify the value for the manager attribute of User4.

Which users should you identify for each task? To answer, select the appropriate options in the answer area. NOTE: Each correct selection is worth one point.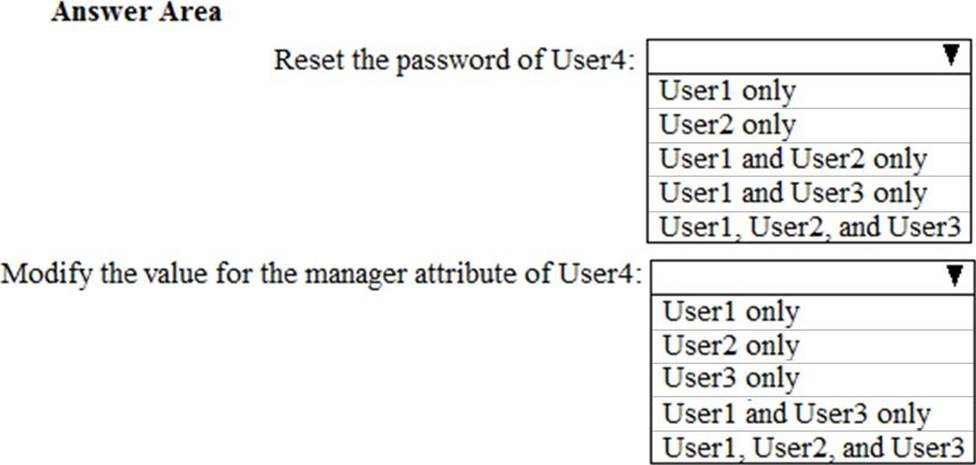 Answer: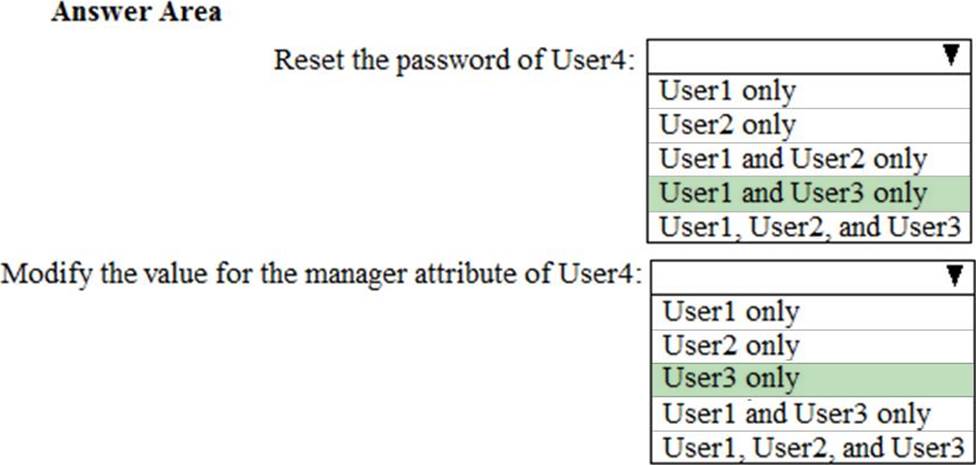 Explanation:

Box 1:

A Password Administrator or a User Administrator can reset the password non-administrative users.

Box 2: A User Administrator can configure other attributes such as the Manager attribute of non-administrative users.

Reference: https://docs.microsoft.com/en-us/azure/active-directory/users-groups-roles/directory-assign-admin-roles