Refer to the exhibit.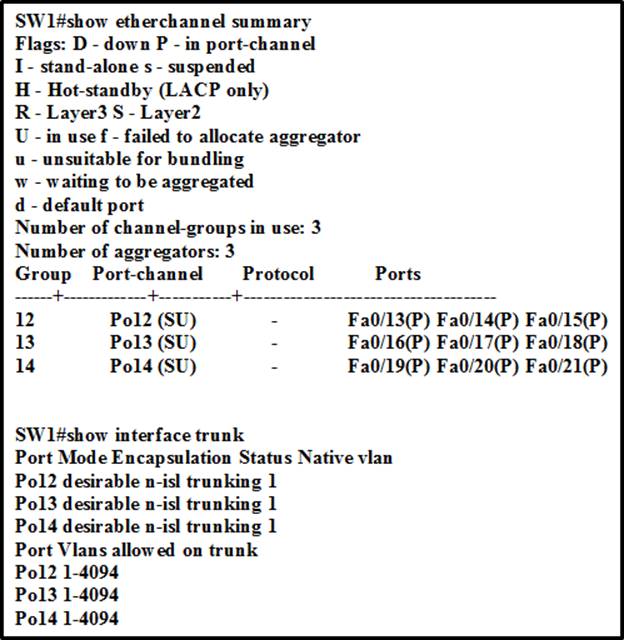 Which EtherChannel negotiation protocol is configured on the interface f0/13 f0/15?
A . Link Combination Control Protocol
B . Port Aggregation Protocol
C . Port Combination Protocol
D . Link Aggregation Control Protocol
Answer: B

Explanation:

PAgP modes are off, auto, desirable, and on. Only the combinations auto-desirable, desirable- desirable, and on-on will allow a channel to be formed. .