DRAG DROP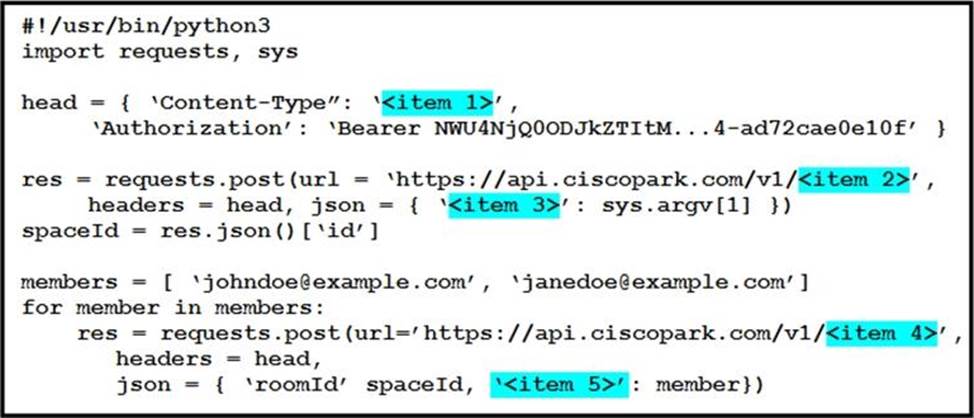 Refer to the exhibit above and click on the resource tabs in the top left corner to view resources to help with this question.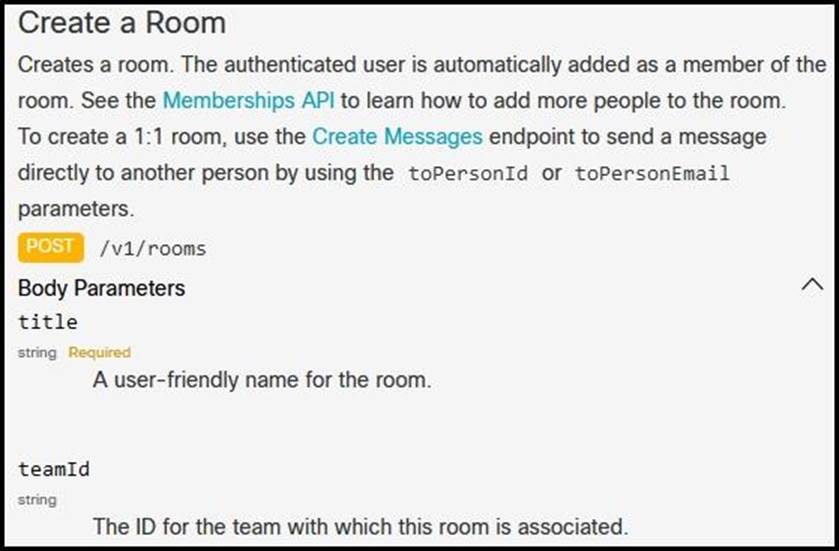 A developer is creating a Python Script that will use the Webex Teams REST API to automatically create a new collaboration space with him and his team leads on-demand via a Linux terminal command.

Drag and drop the code snippets from the left onto the numbers on the right that match the missing sections in the exhibit to complete the script. Not all code snippets are used.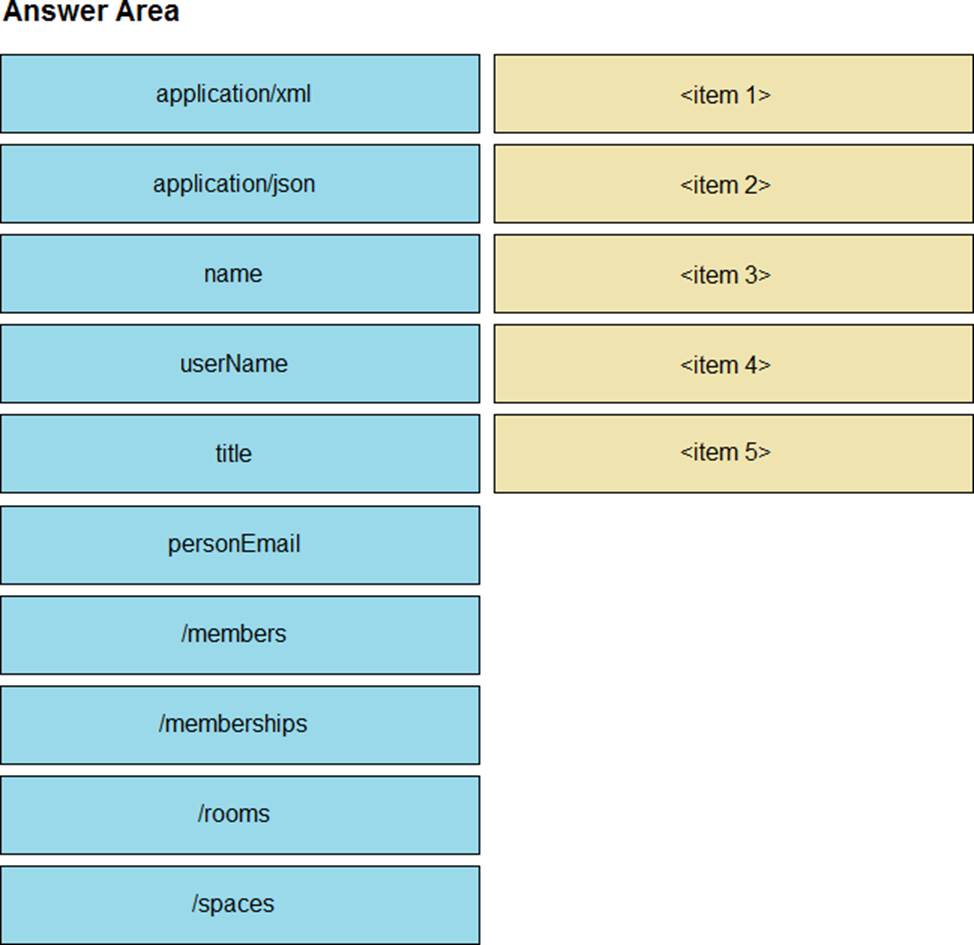 Answer: