DRAG DROP

Refer to the exhibit.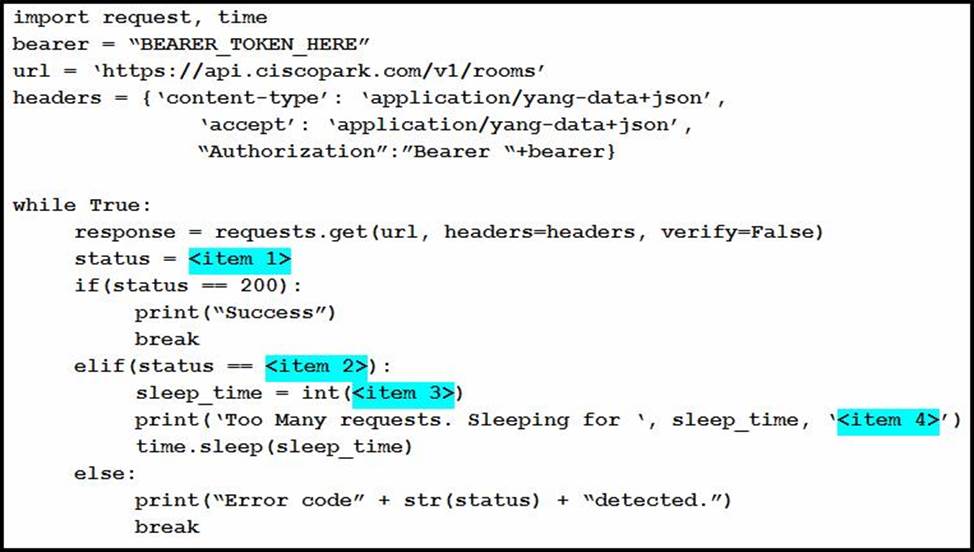 A developer is creating a Python script to use the Webex Teams REST API to list joined spaces, retry after the server-specified amount of time if a "Too many requests" response is received, and print any other error that is received.

Drag and drop the code snippets from the left onto the item numbers on the right that match the missing sections in the exhibit to complete the script. Not all code snippets are used.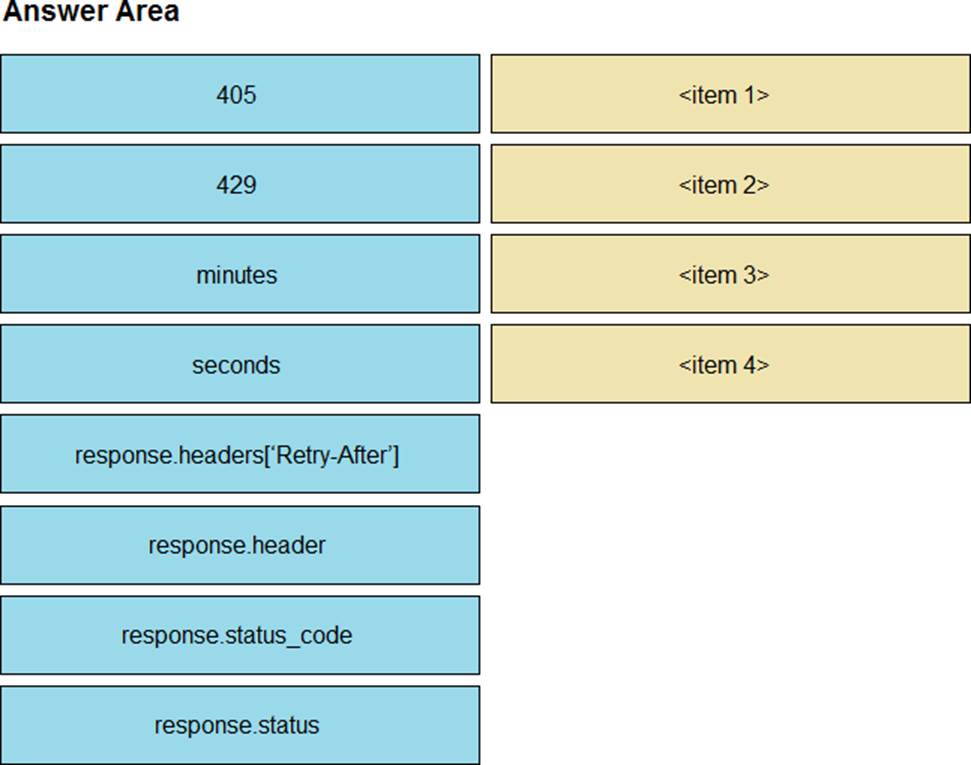 Answer: