DRAG DROP

Refer to the exhibit.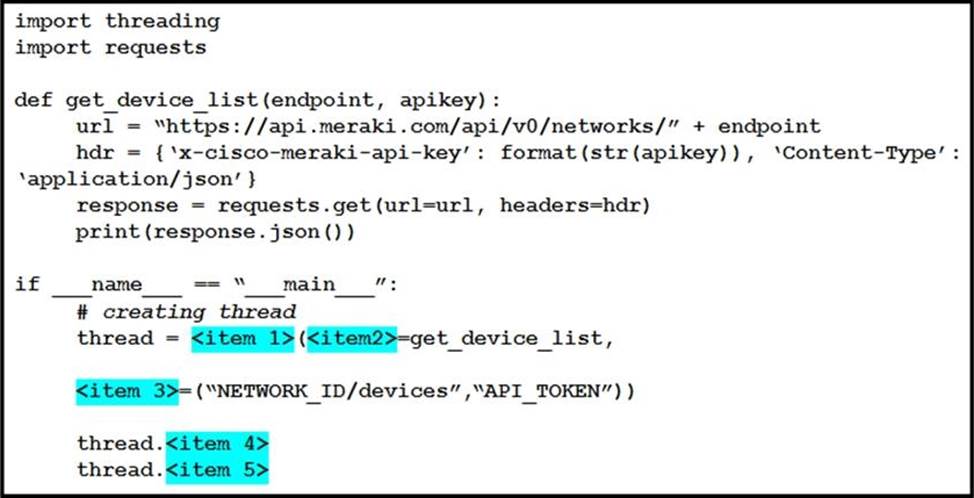 Python threading allows a developer to have different parts of a program run concurrently and simplify a design.

Drag and drop the code snippets from the left onto the item numbers on the right that match the missing sections in the exhibit to create a thread instance.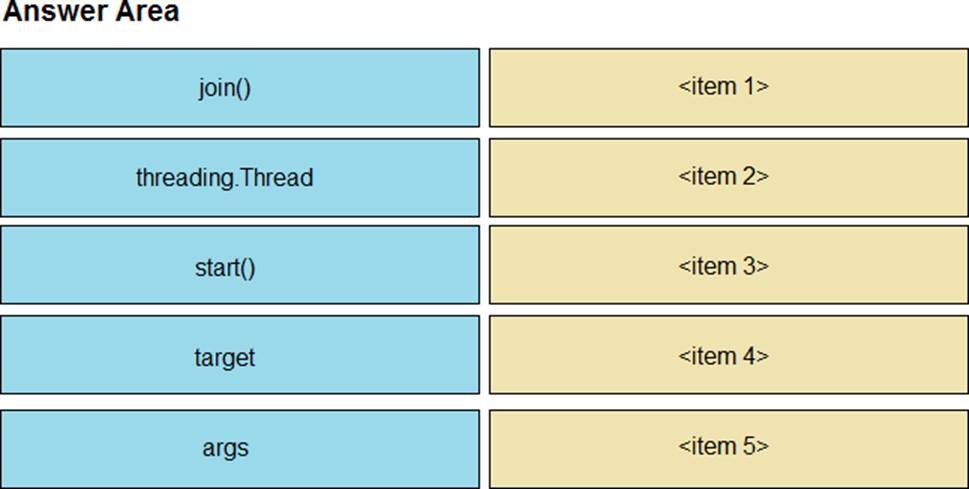 Answer: