DRAG DROP

Refer to the exhibit.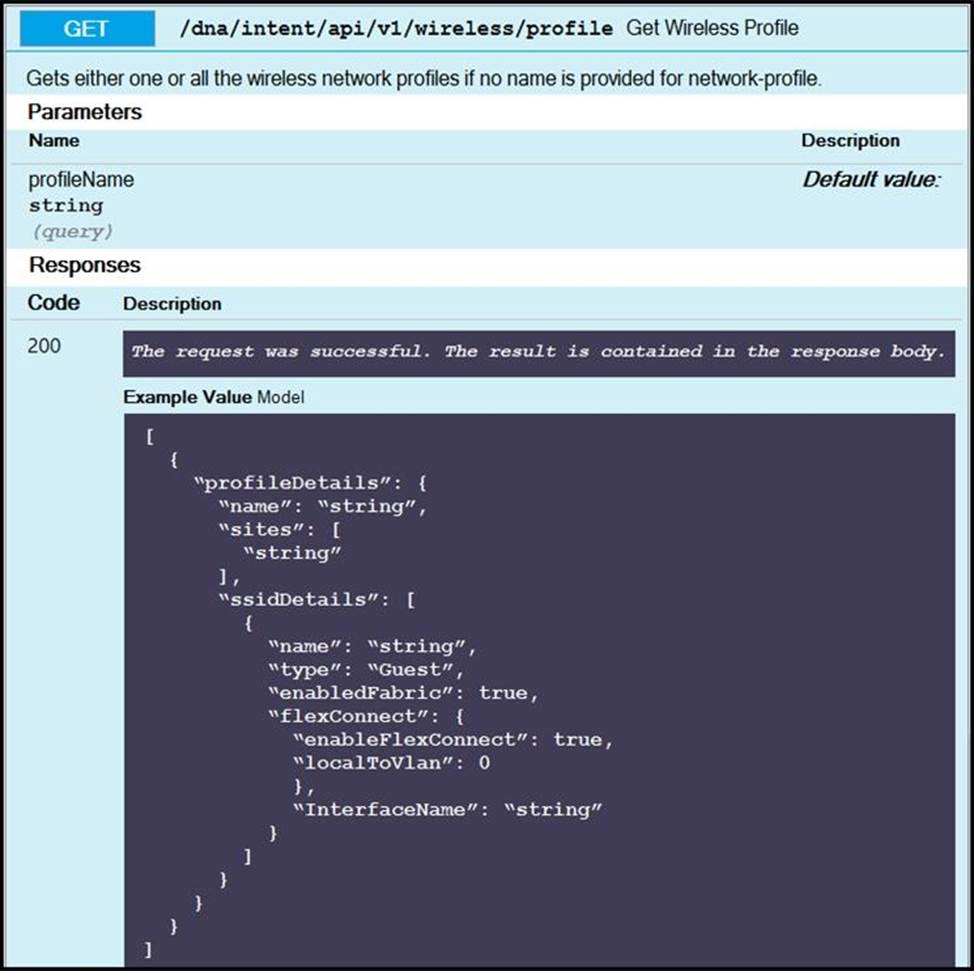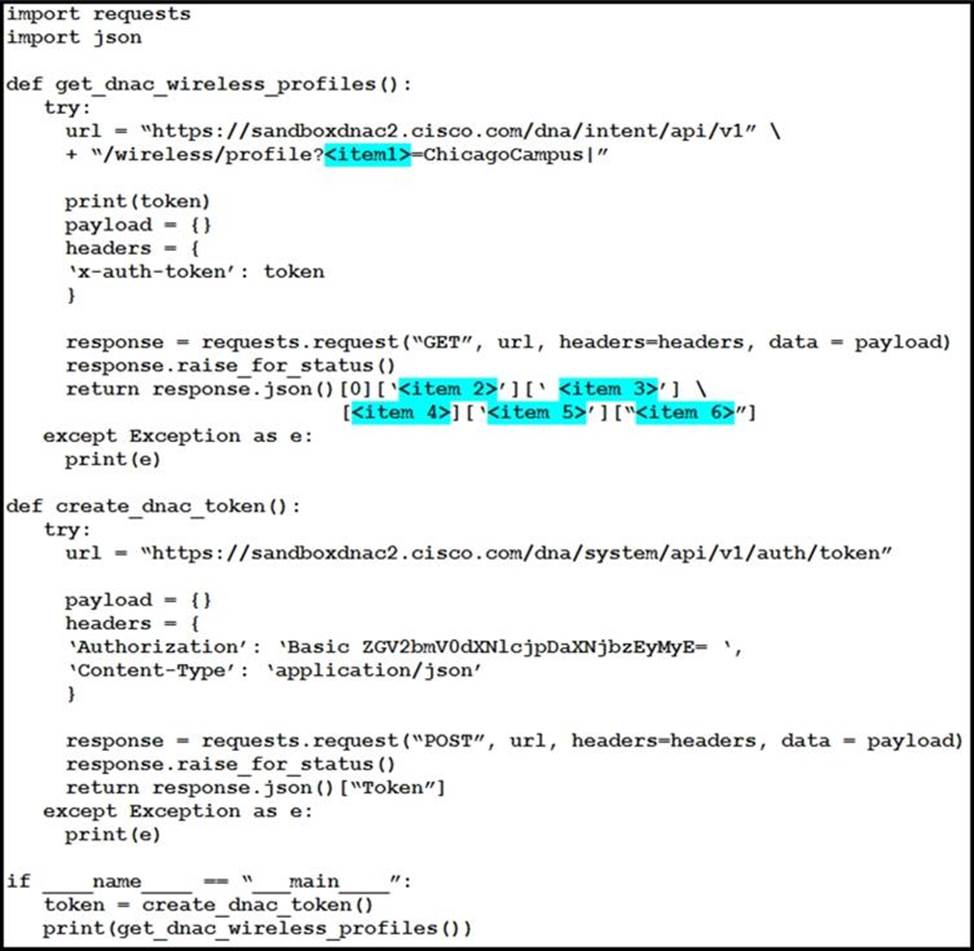 The Python script is supposed to make an API call to Cisco DNA Center querying a wireless profile for the "ChicagoCampus" and then parsing out its enable FlexConnect value.

Drag and drop the parts of the Python code from the left onto the item numbers on the right that match the missing sections in the exhibit.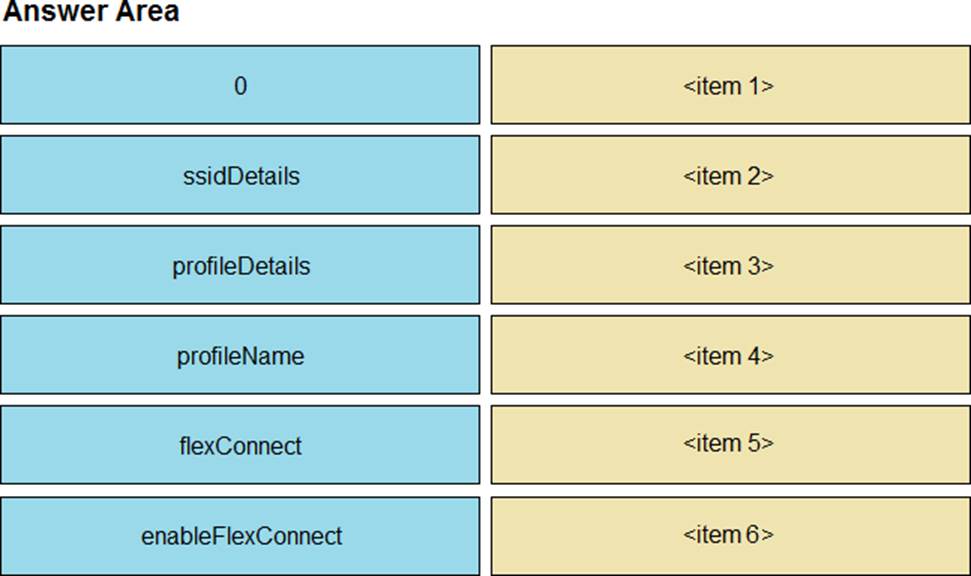 Answer: