SIMULATION
Project 1 of 7: Tailspin Toys

Overview
You recently opened an online toy store. You have sold products to 500 individual customers. You are evaluating customer data and order data.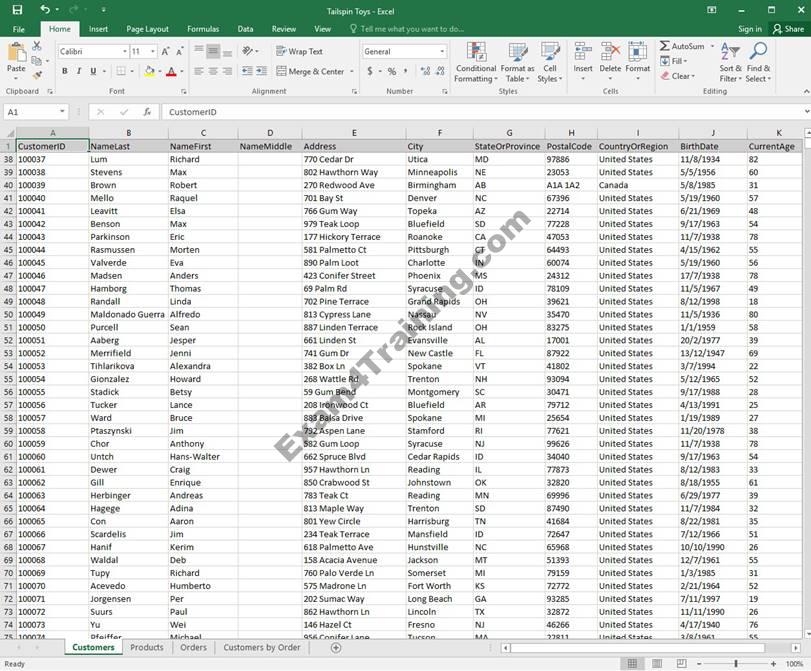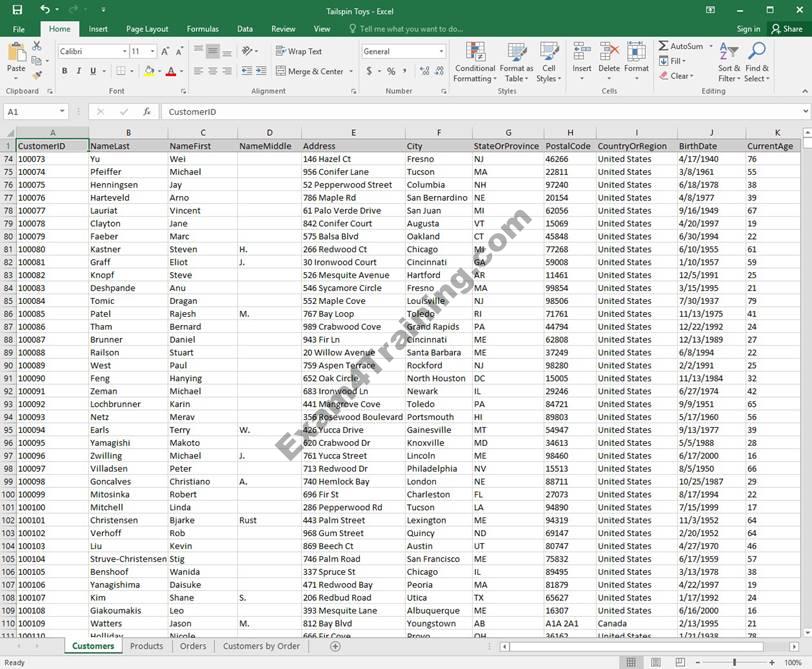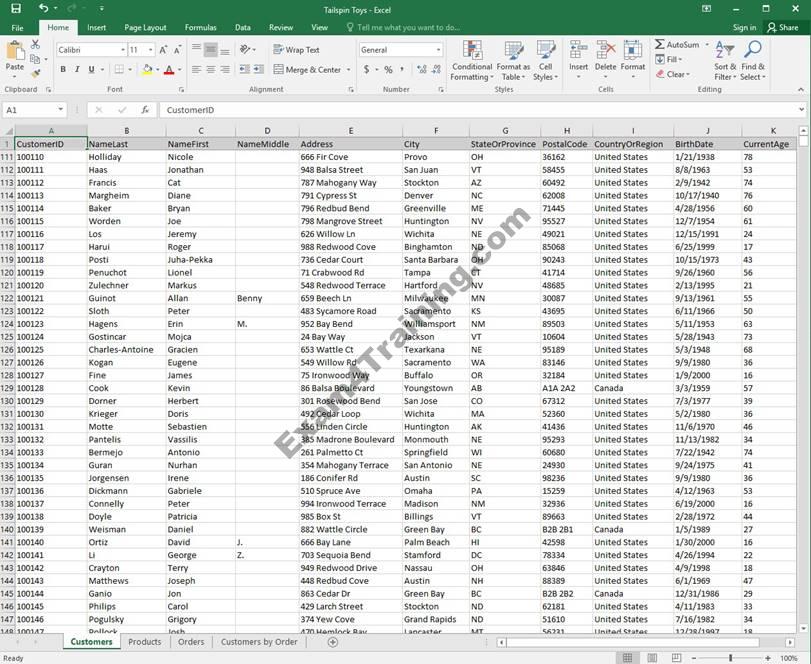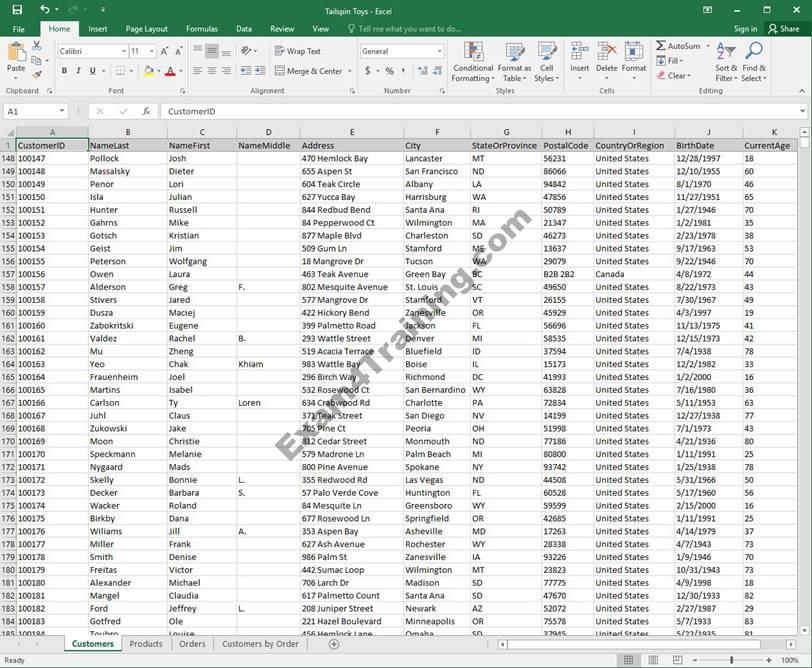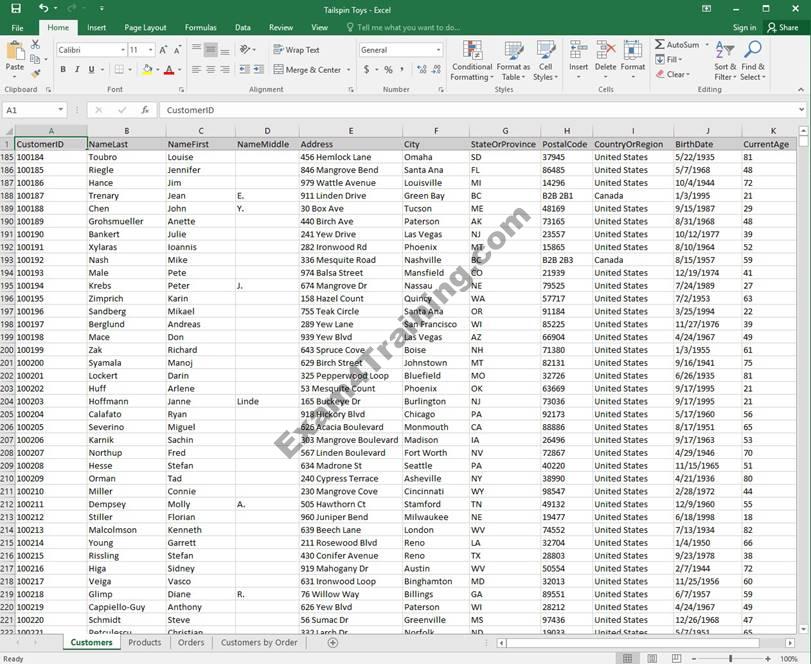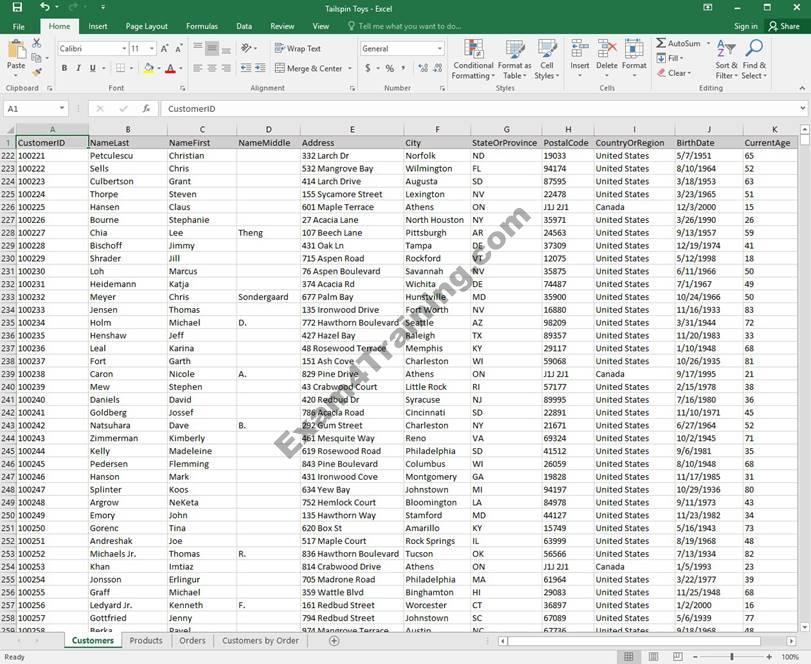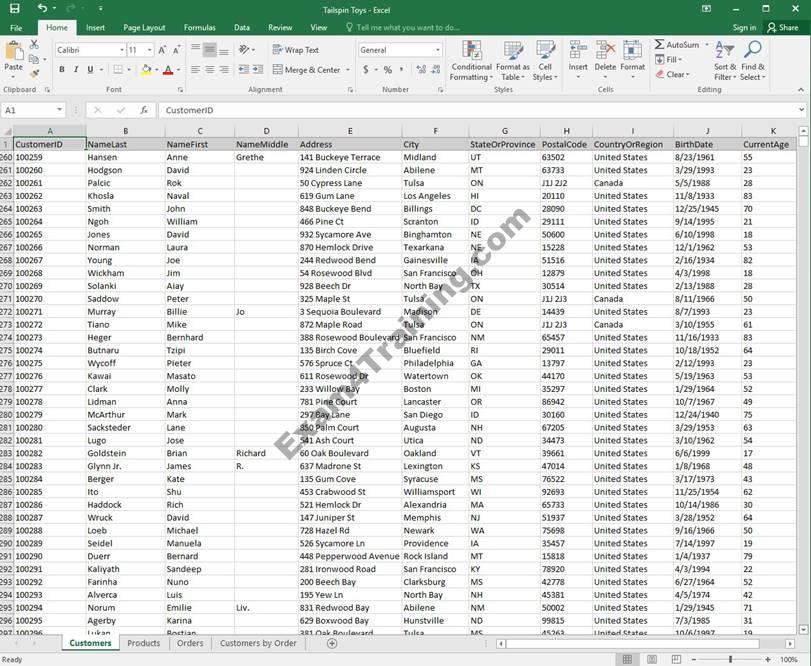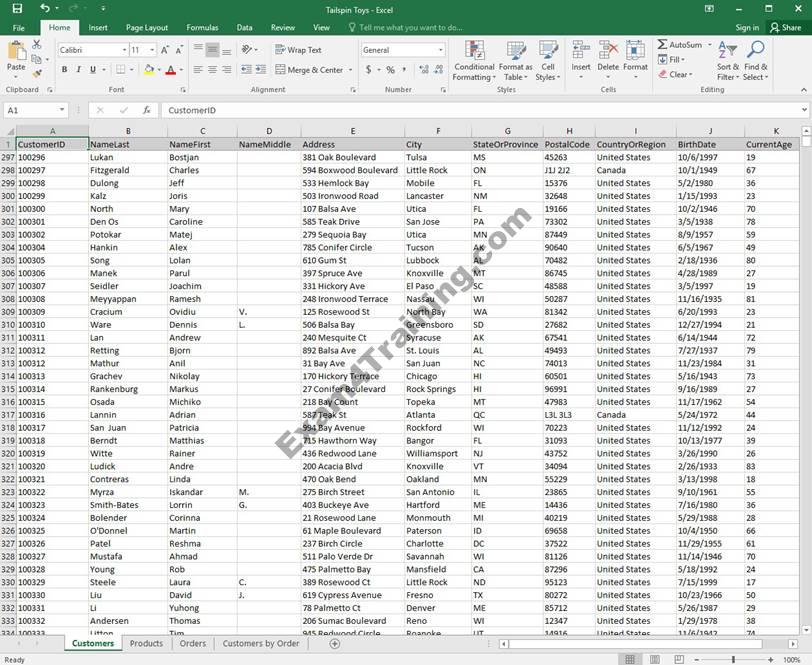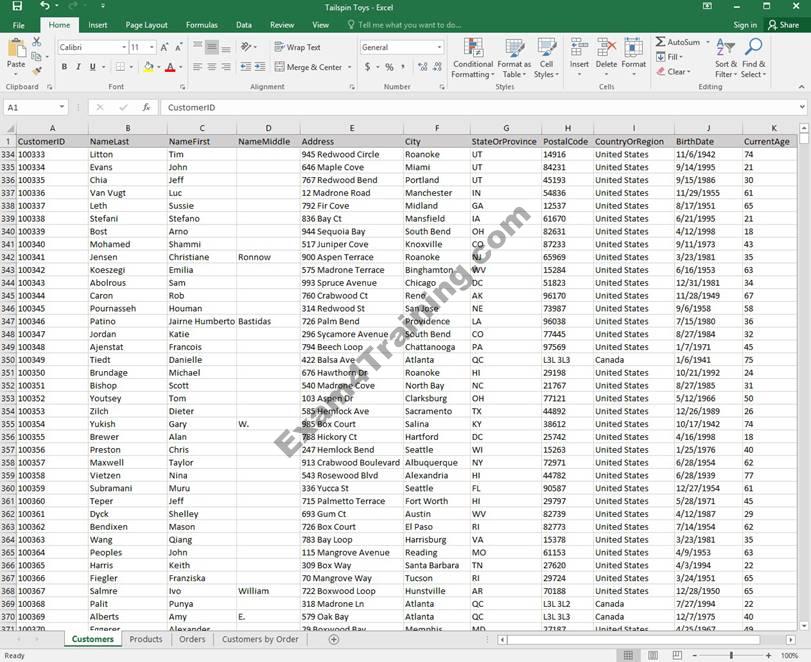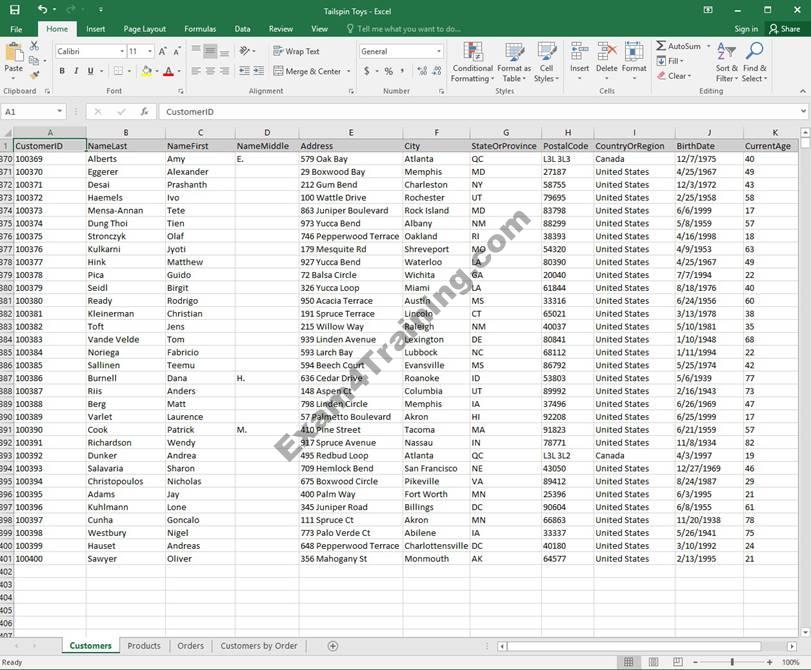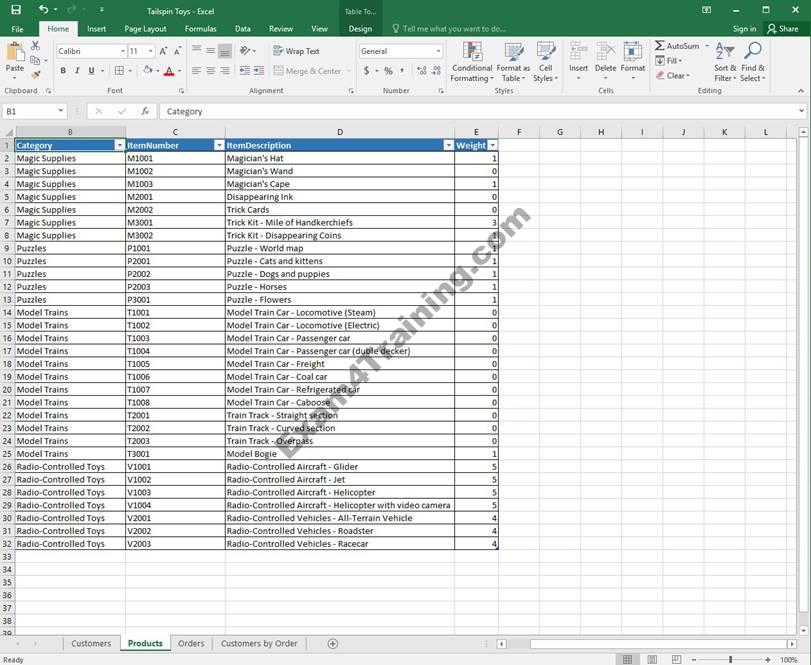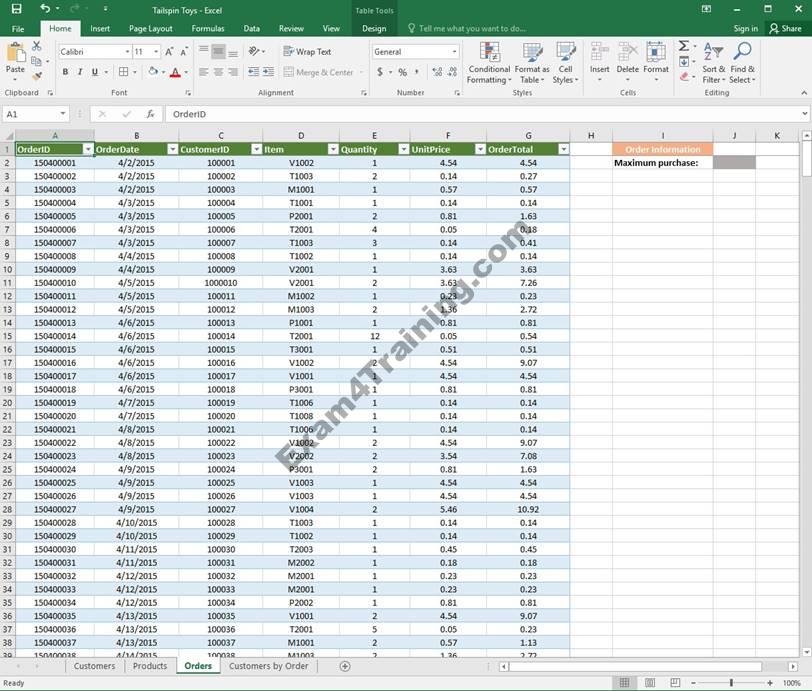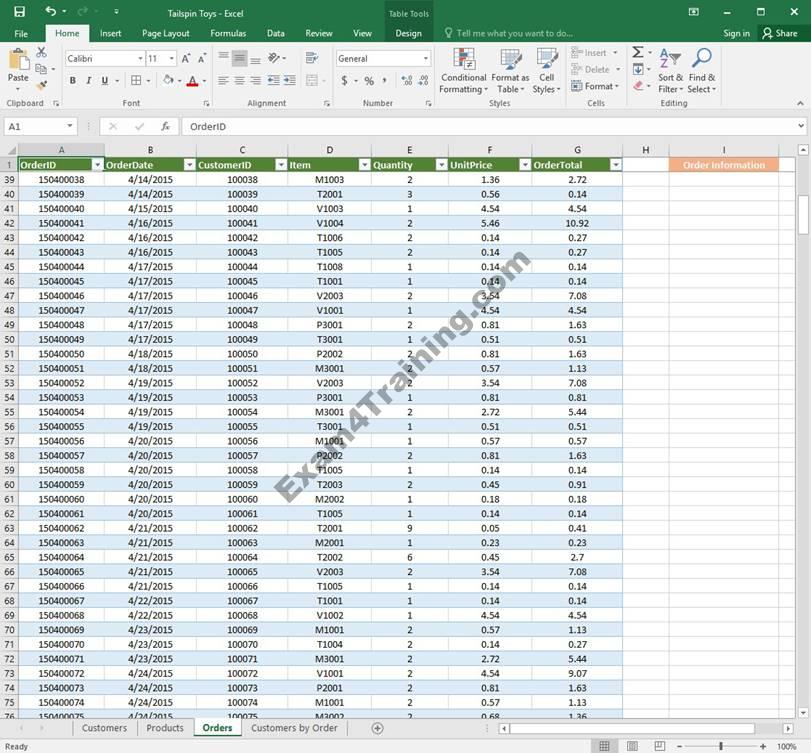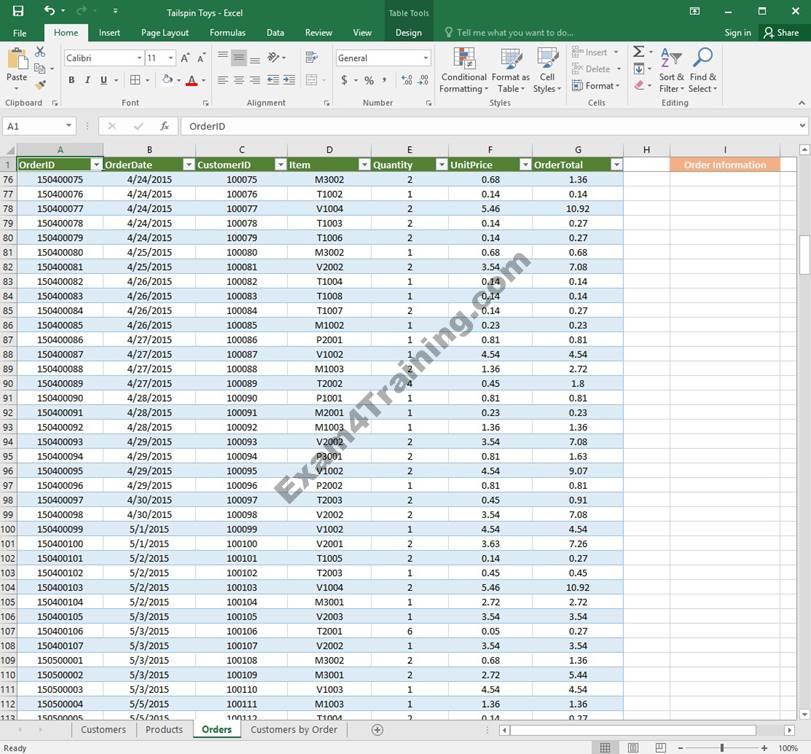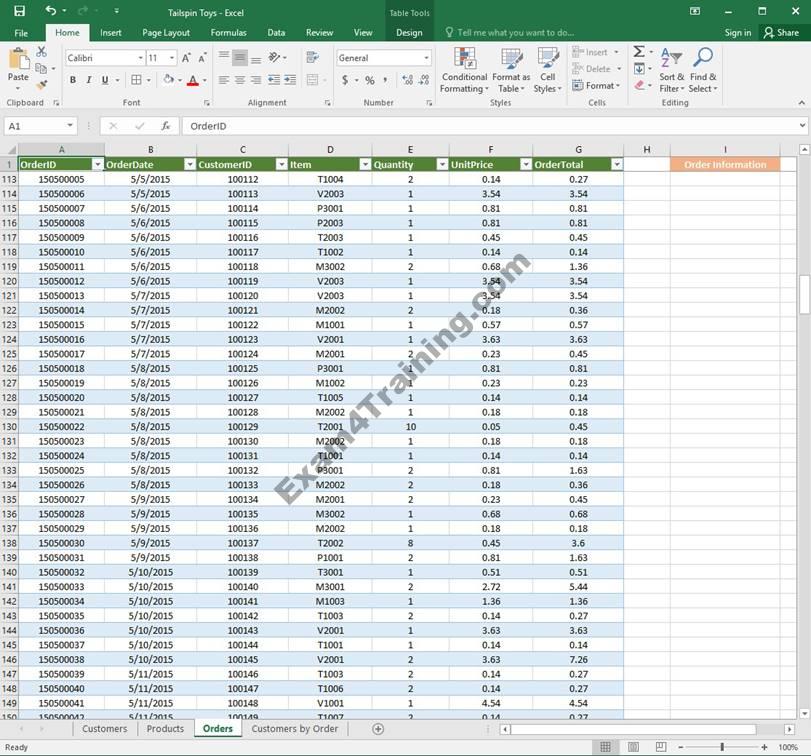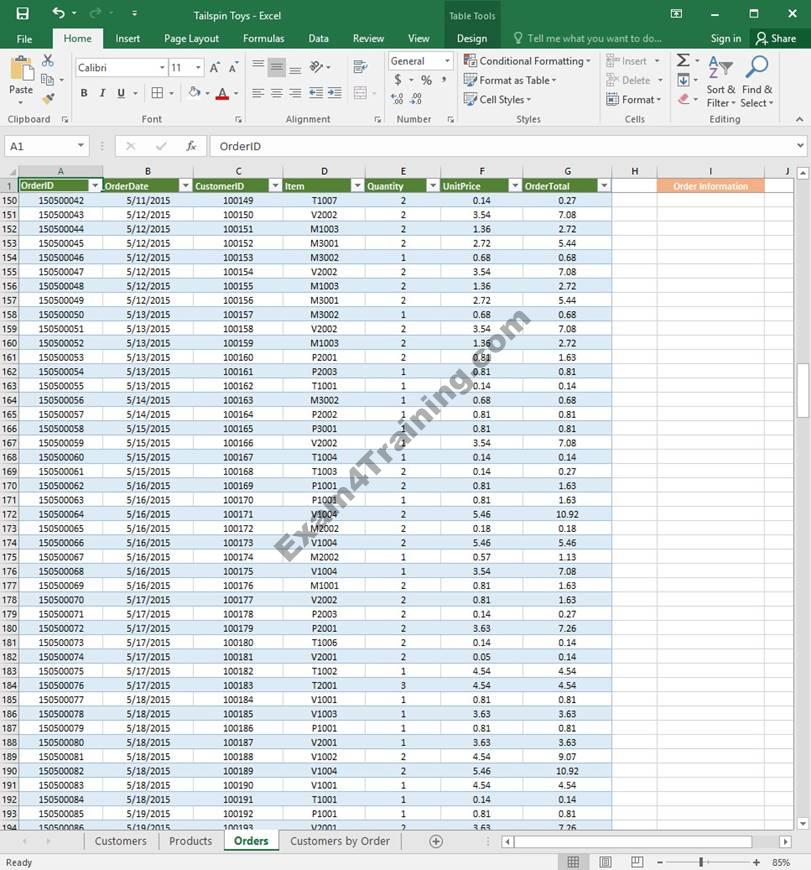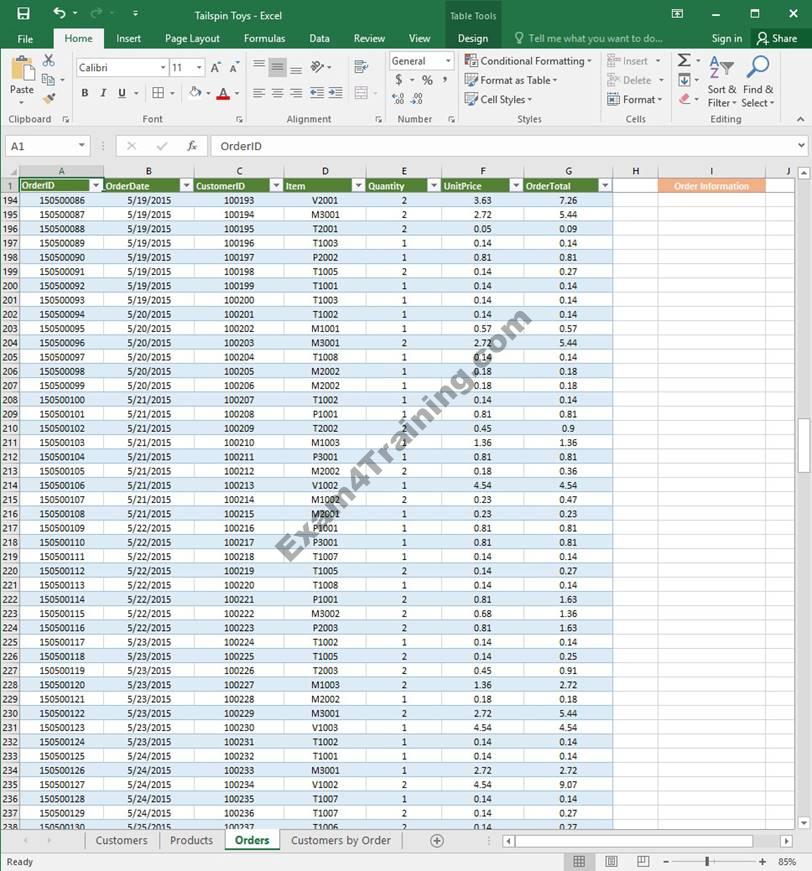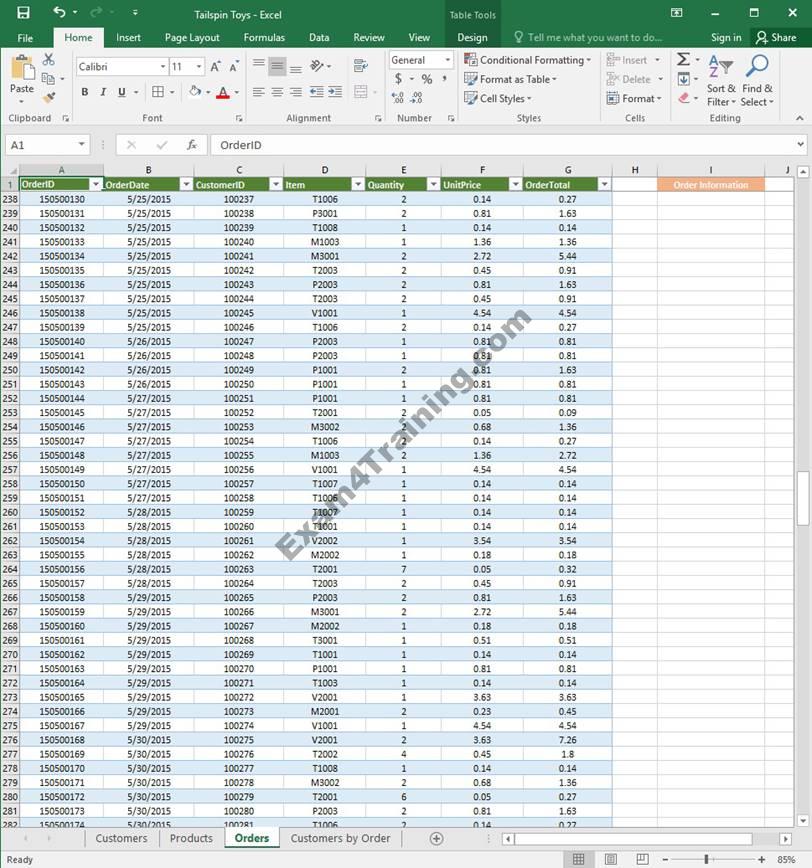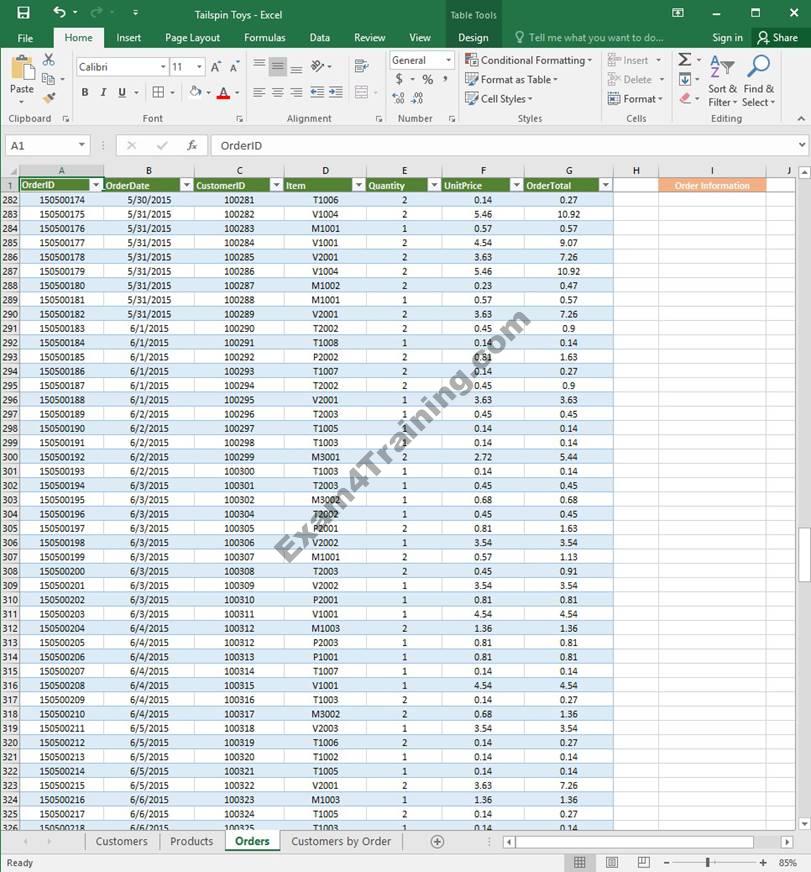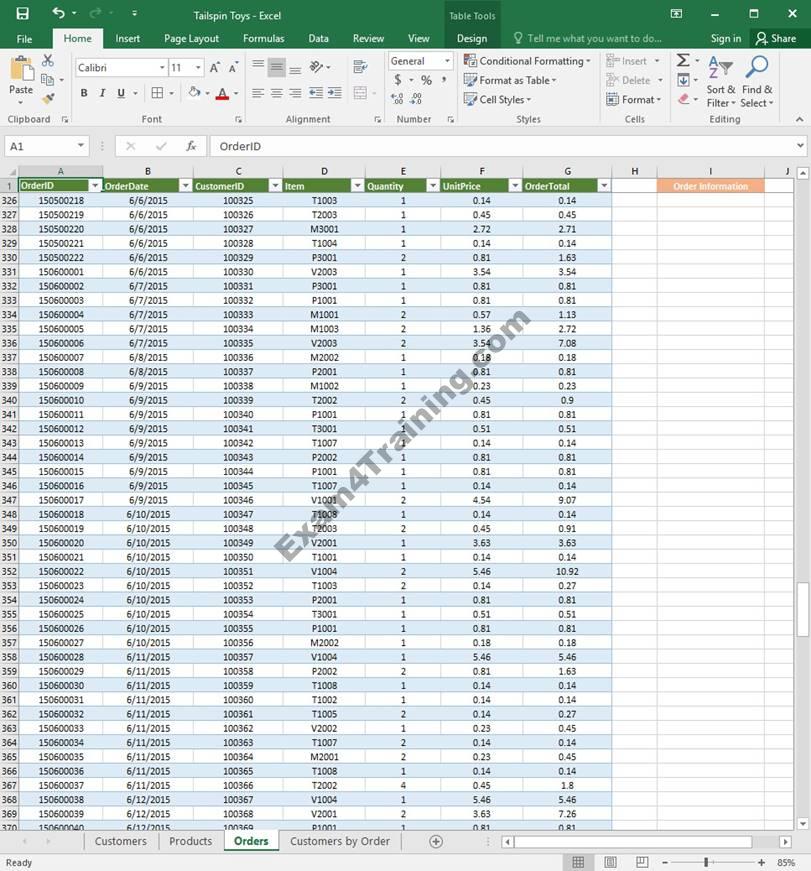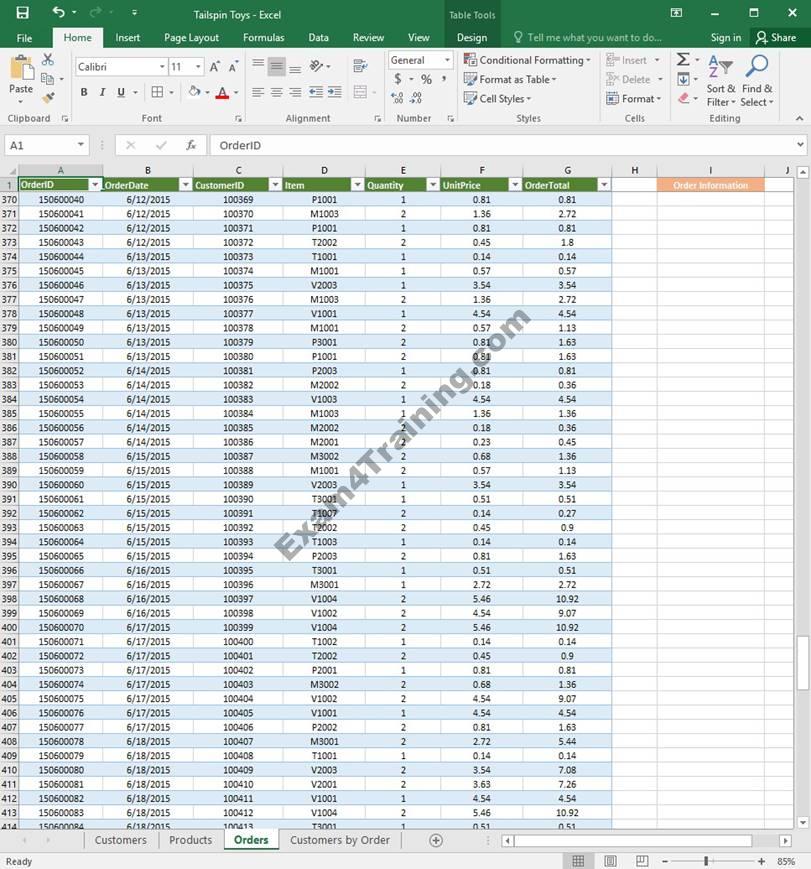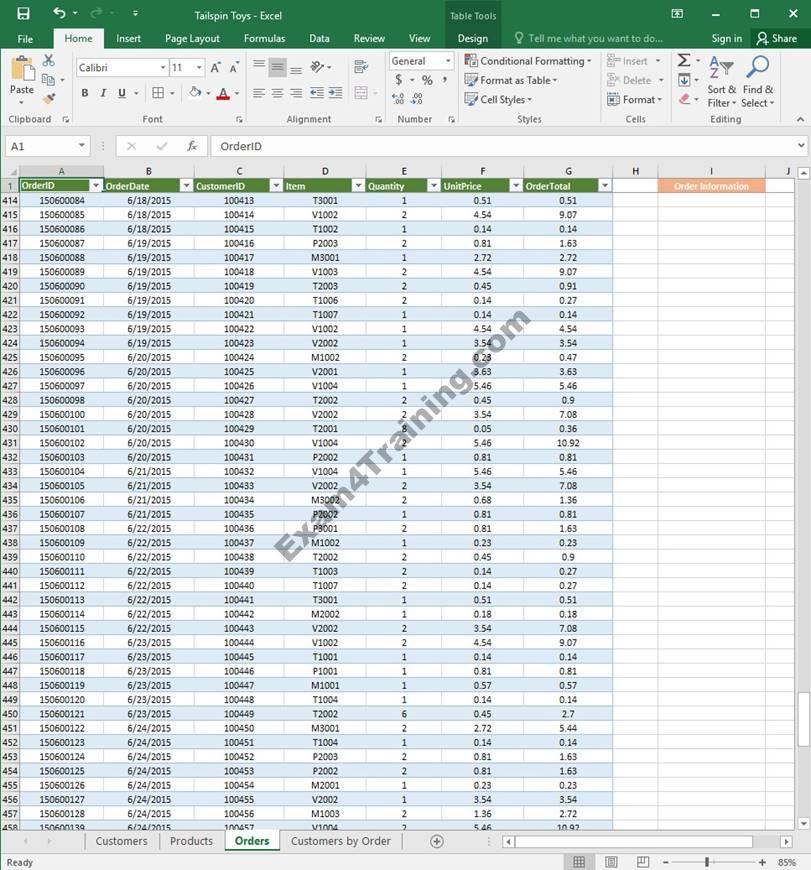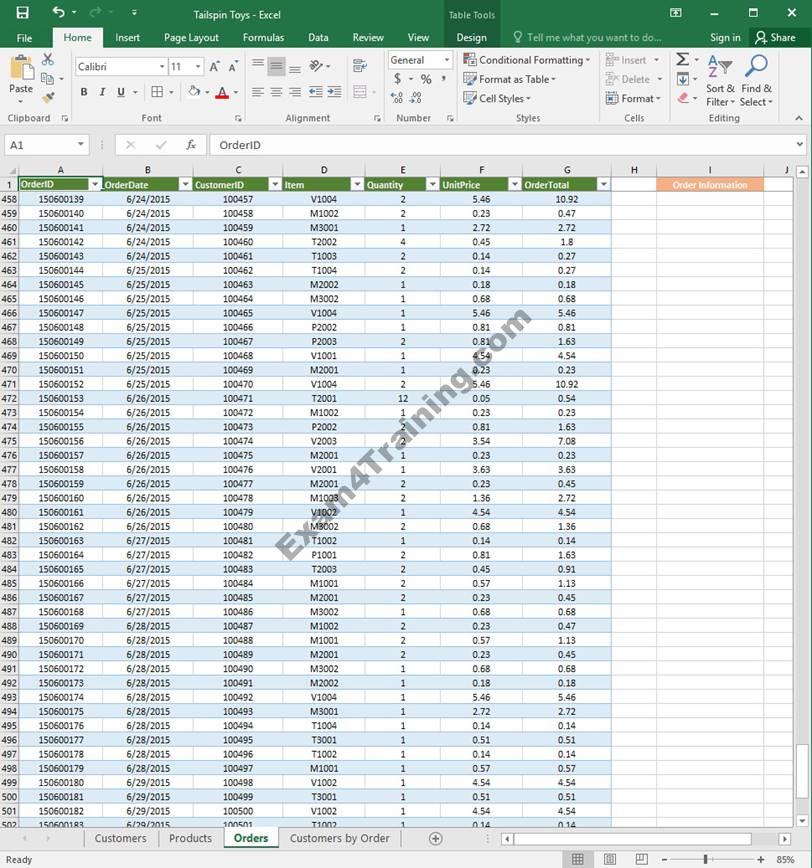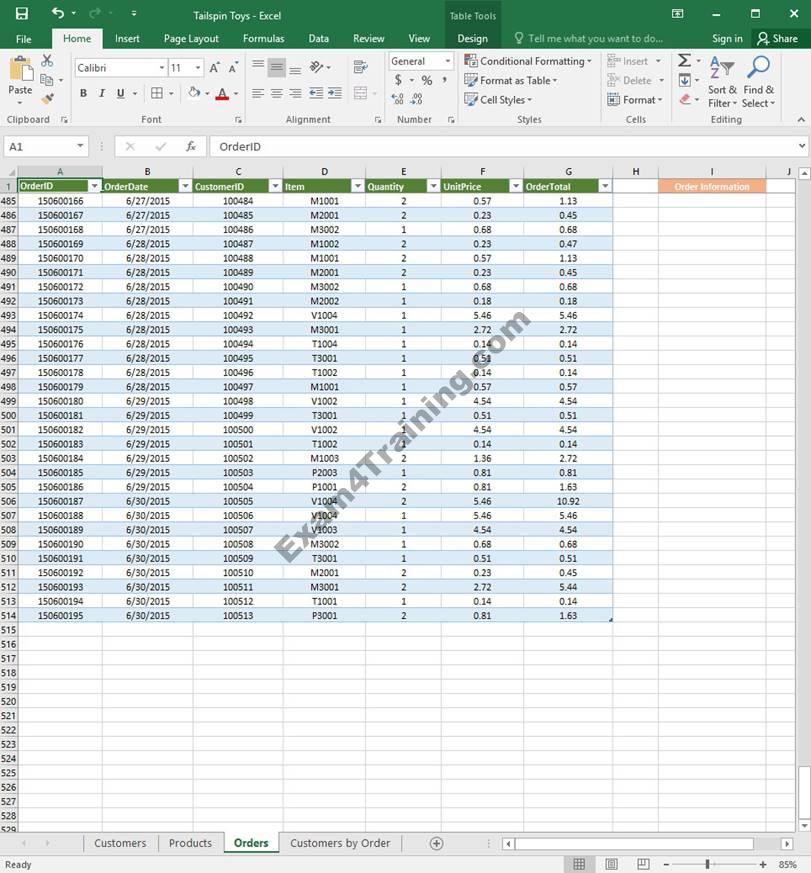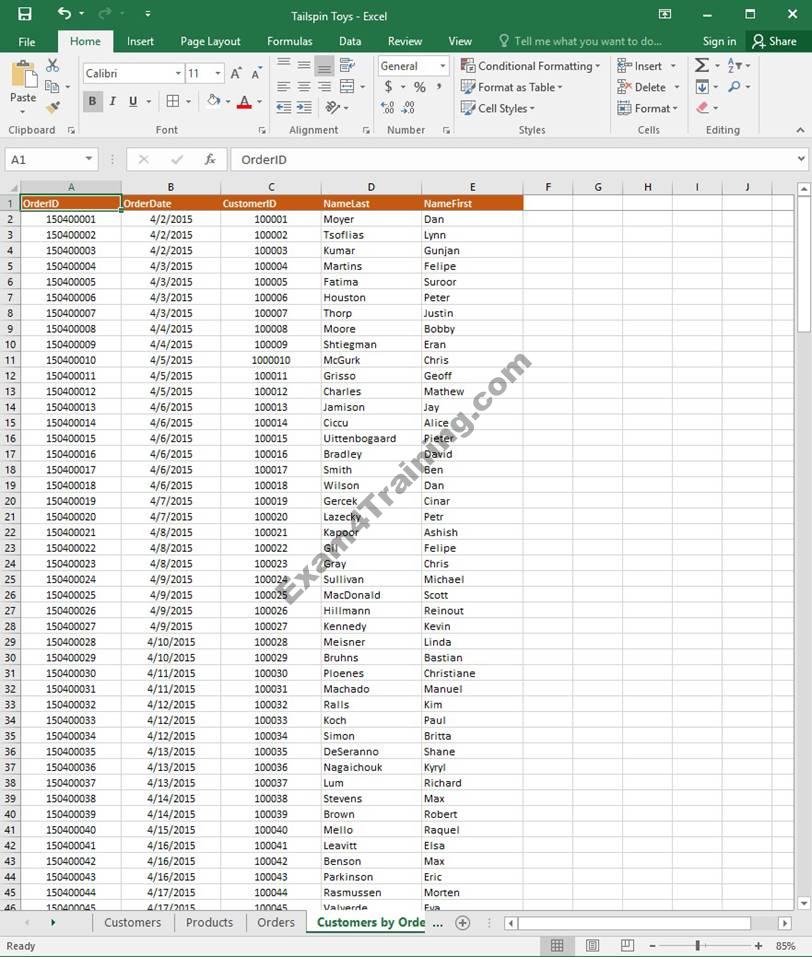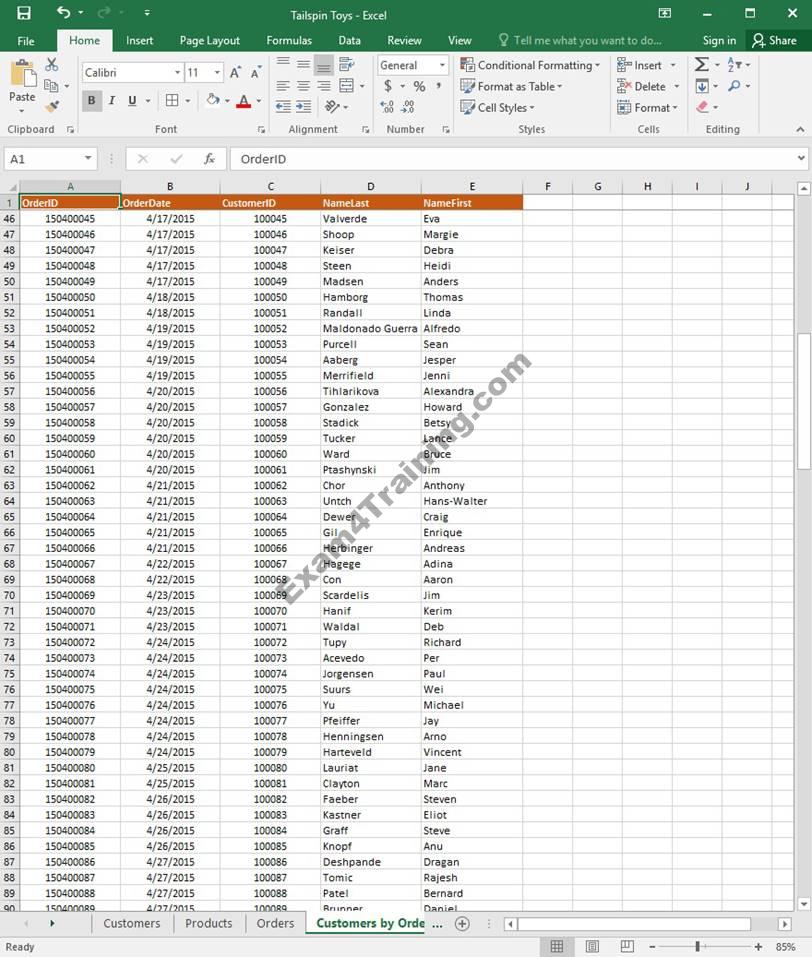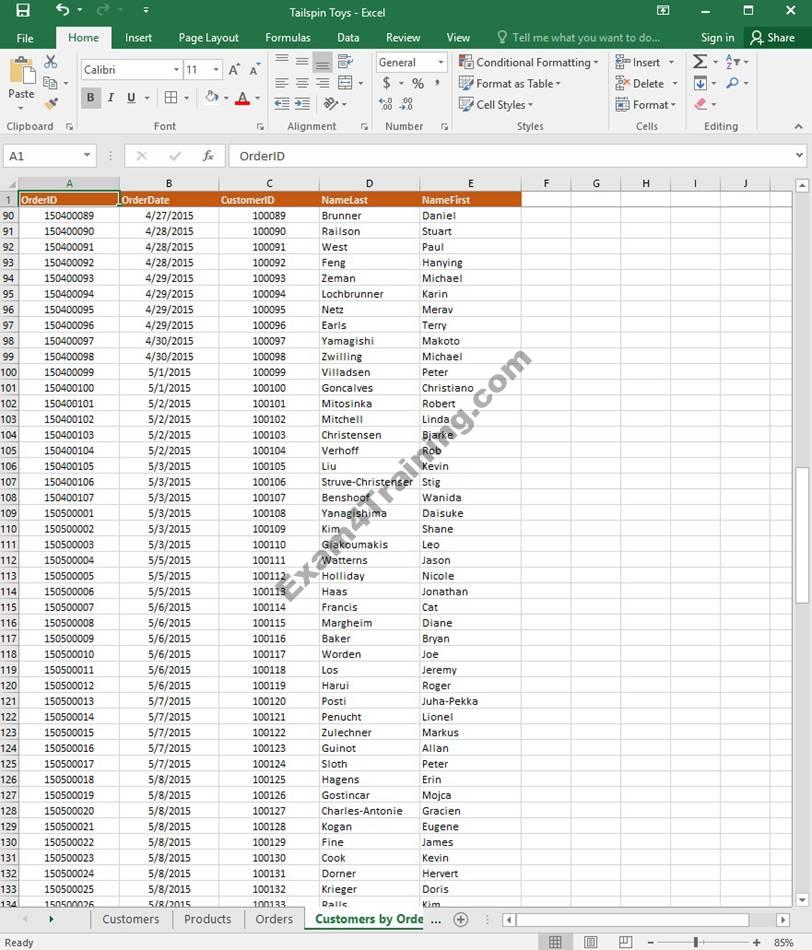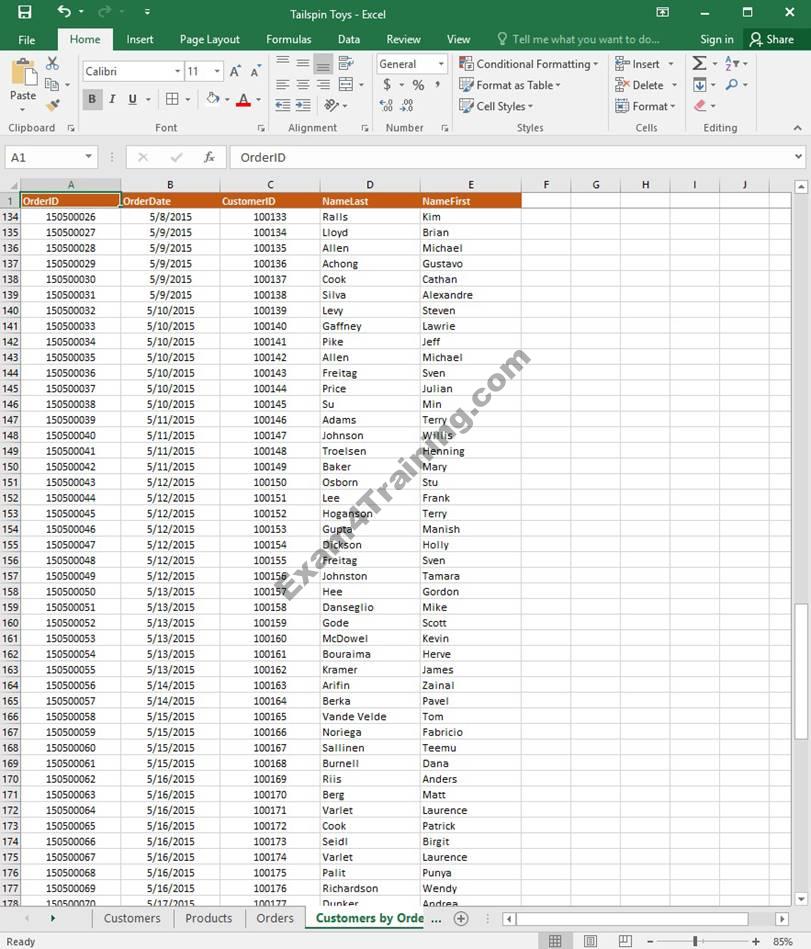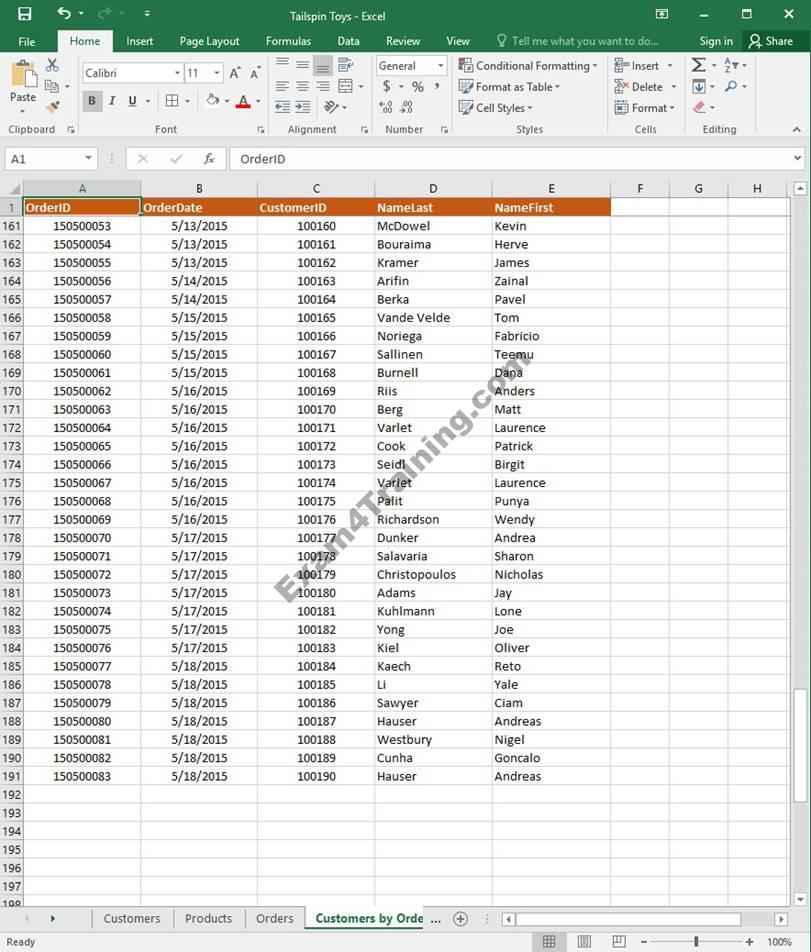 On the "Customers" worksheet, sort the table to order the records by the "CountryOrRegion" field, with customers in the United States first and customers in Canada second. Then sort the customers in each country alphabetically (from A to Z) by the "StateOrProvince" field. Finally, sort the customers in each state or province in ascending order by the 'PostalCode" field.
Answer: See explanation below.