SIMULATION
Project 2 of 7: Donor List

Overview
You are an executive assistant for a non-profit organization named Bellows College. You are updating a workbook containing lists of donors.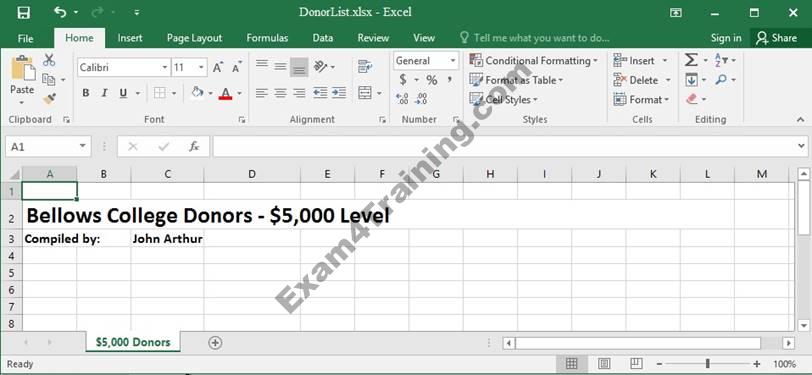 Beginning at cell A5 of the "$5,000 Donors" worksheet, import the data from the tab-delimited source file,

contributors.txt, located in the Documents folder. (Accept all defaults.)
Answer: See explanation below.