You have an Azure Synapse Analytics dedicated SQL pool.

You run PDW_SHOWSPACEUSED (dbo,FactInternetSales'); and get the results shown in the following table.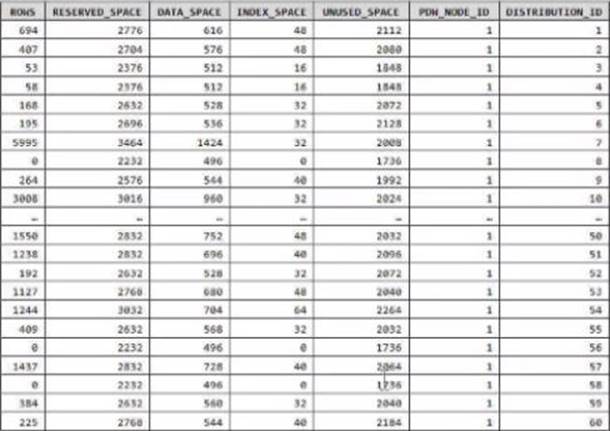 Which statement accurately describes the dbo,FactInternetSales table?
A . The table contains less than 1,000 rows.
B . All distribution contain data.
C . The table is skewed.
D . The table uses round-robin distribution.
Answer: C

Explanation:

Data skew means the data is not distributed evenly across the distributions.

Reference: https://docs.microsoft.com/en-us/azure/synapse-analytics/sql-data-warehouse/sql-data-warehouse-tables-distribute