An executive has contacted you through the help-desk chat support about an issue with a mobile device.

Assist the executive to help resolve the issue.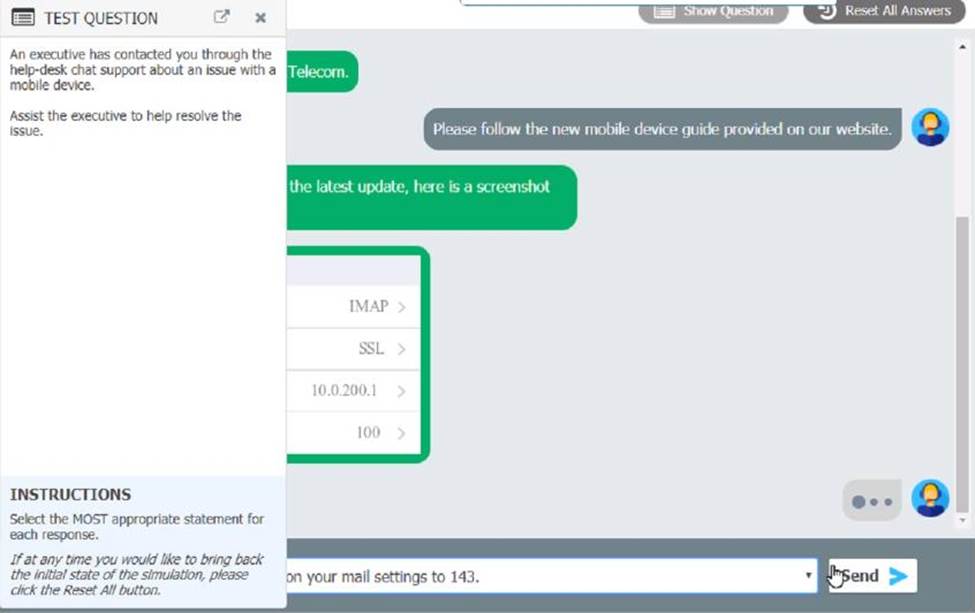 Which of the following should be done NEXT?
A . Educate the user on the solution that was performed.
B. Tell the user to take time to fix it themselves next time.
C. Close the ticket out.
D. Send an email to Telecom to inform them of the Issue and prevent reoccurrence.
Answer: A